June Provides Mixed Sports Betting Results
Categories:
News
|
Published by:
Tyler Jackson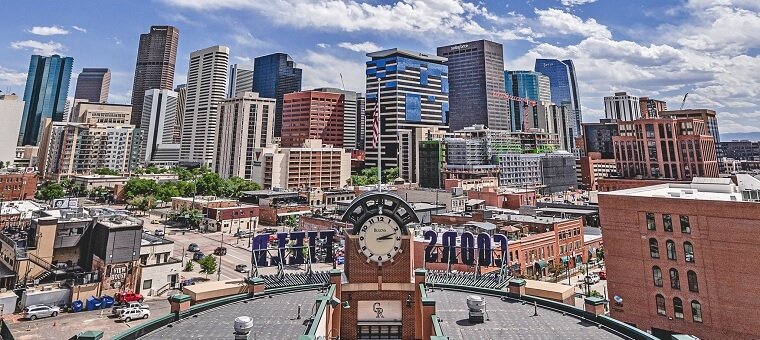 The Colorado sports betting numbers were recently announced, and the state had some mixed and interesting results in June.
The sports betting handle saw a significant drop from the previous month, but the total revenue was up.
The total sports betting handle for the month of June was just $229.7 million, a decrease of nearly eight percent from May. A lack of live sporting events and rooting interest definitely played a role in this drop, and this is naturally a slow time for the industry.
Colorado online sports betting once again made up nearly 99 percent of all of the wagers placed for the month, and this has been a trend that hasn't changed. Virginia and Tennessee both have online only-markets, and those are the only two states that see a higher percentage of mobile wagering than Colorado.

Even though sportsbooks in Colorado did not see as much action last month, it was a very profitable month for the industry. Gross gaming revenue for the month of June was $19.7 million, an increase of more than 30 percent from May.
Sportsbooks and the state of Colorado are more concerned about the overall revenue, and this has to be considered a great month for the state. Colorado was able to collect $1.2 million in sports betting taxes, and that was a jump of nearly 90 percent.
The state is still seeing a small amount of tax revenue because sportsbooks in the state are still offering promotions to attract new customers. There was over $8 million in promotional money handed out last month, and that was actually a decrease from May.
Basketball was the most popular sport to bet on during the month of June, but that trend is going to end now that the NBA season is over. That sport brought in $74.9 million in bets in June, which was ahead of baseball at $54.6 million.
Bally Bet is Live; Tipico Coming
Even though the sports betting market in Colorado is already established, there is still plenty of growth that is taking place. New operators are still looking to enter the state because of how successful companies have been.
June was the first full month for Bally Bet in the state of Colorado, even though it launched with just a beta version. That launch has now been rebranded to Bally's Black Hawk as that is one of the retail locations offering this operator in Colorado in the city on Black Hawk.
Tipico Sportsbook is targeting a launch in the state of Colorado at some point later this Fall, and it appears that August could be the month. Tipico is already live in the state of New Jersey, and the German-based operator comes with a great reputation.
Earlier this week, Tipico announced a five-year partnership with Gannett, which is the top publisher of USA Today and other newspapers. There are some
Why not check back for more Colorado sports betting news, free bet offers, and CO sportsbooks updates.

Relevant news