Bally Bet Testing in Colorado
Categories:
News
|
Published by:
Tyler Jackson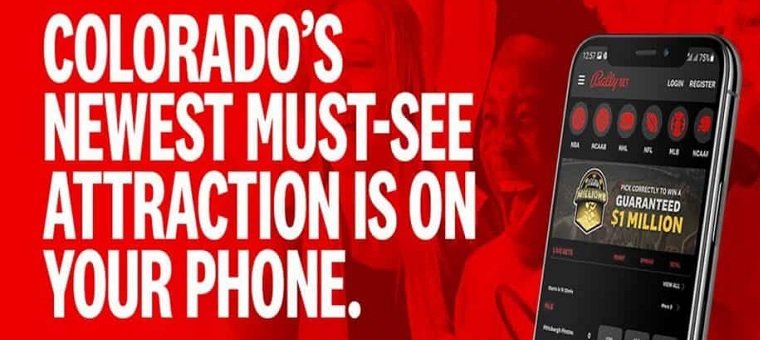 Colorado has already proven to be one of the best sports betting markets in the US, and that has allowed it to attract some big names in the industry.
This market is now even more attractive as the Bally Bet sports betting app has launched in the state.
This launch came at the end of May, and it is only a beta test at this time, but the app will officially launch later this year. Bally Bet is the product of Bally's Corp, and it has announced that it plans to launch in at least three more states in 2021.
This won't be a move that will receive a ton of attention in the state of Colorado as Bally's Corp is using a limited marketing campaign in the launch of the product. Instead, it is focused on pointing out potential flaws or issues with the product so that improvements can be made.

Bally's has partnered with three different casinos in the state of Colorado to gain online market access. This new betting app will be available on both Android and iOS devices, and a link to download the product is available on the online site that has also launched.
One impressive feature of this new app is the rewards program that is set to be unveiled later this year by Bally's. Users can rack up points to be redeemed at the casinos in Colorado, but those points will also be able to be redeemed at locations throughout the US.
The next three states set to receive the Bally Bet app are Indiana, Iowa, and New Jersey, but Colorado was chosen due to the rapid growth of the market. This app will continue to roll out new features in the coming weeks, but betting is already up and running. The operator faces some tough competition in the state, facing off against established names like DraftKings sportsbook, FanDuel, and BetMGM, all of who have taken the lion's share of the market.
Big Push Coming From Bally's
Bally's has emerged as a new competitor in the US sports betting industry, but the company is taking an impressive and aggressive approach. This name first came onto the scene in November 2020 when Twin River acquired the company.
While this acquisition was taking place, Bally's was in the process of taking over the Sinclair Broadcasting Group. This has allowed Bally's to put its name on regional sports networks throughout the US in an effort to gain more recognition.
Bally's has already agreed to purchase Bet.Works for a price tag of $125 million as that was announced in November 2020. That deal is expected to be official sometime this quarter, but it will be Bet.Works that powers the Bally Bet sports betting app.
Bet.Works is a top technology company in the sports betting industry, and it has also worked with several other sportsbooks in the past. This new technology should be noticeable to sports bettors that download the Bally Bet app.
Bally's has also acquired Monkey Knife Fight, one of the fastest-growing DFS operators in the United States. This will allow Bally's to position itself as a leader in the DFS industry as well, and that is expected to be rolled out later in 2021.
Why not check back for more Colorado sports betting news, free bet offers, and CO sportsbooks updates.
Relevant news