Best Casino In Black Hawk – These are the casino properties you should be playing at
When it comes to gambling at a casino in the state of Colorado, Black Hawk is the only location you need to consider as it boasts the highest number of casinos in the state.
With there being such a vast selection, finding the best one can be quite the task. Luckily for you, we have amassed a list of the best casinos in Black Hawk, CO, to make a decision that little bit easier. If you want a piece of the action but can't make it to the casino, you can always bet online with one of the many legal CO sportsbooks.
Those of you reading that believe that Las Vegas is the only place in the states where you can enjoy an enjoyable gambling experience is going to discover a lot of incredible casinos nestled in the state of Colorado. There are five towns in the state of Colorado that host physical casinos, that is if you count the two Indian Reservation casinos found in the southwest of the state. Out of them, Black Hawk has the biggest and most colorful gambling selection.
Online casino gaming is not available in Colorado (yet) so those wanting to play their favorite casino games need to head to one of the casinos, or keen players can play online on one of the new range of sweepstake casinos, that include BetRivers social casino and Pulsz real money casino, offering the chance to play real money games online including slots and table games.
The good news is, you can have lots of fun and enjoy several of your favorite games at any Black Hawk Casino. The Ameristar Black Hawk is as famous to many gamblers as any grand Vegas casino. But it isn't just the Ameristar Casino Black Hawk that attracts people to this hotbed of casino action. Whether you are after a quirky themed slot machine, a classic table game or just want the buzz of being in a casino floor, you should visit Black Hawk CO.
Now I know what you're thinking, what is the best casino in Black Hawk, Colorado? The list contains the best and biggest gambling sites listed by size in Black Hawk that you need to have a play at on your next trip to Black Hawk.
Ameristar Casino, Resort & Spa
Ameristar Casino Address: 111 Richman St, Black Hawk, CO 80422
Ameristar Casino Resort spa is the largest casino in Black Hawk. The AAA Four Diamond-designated hotel boasts a total of 536 guest rooms, including a whopping 64 suites. It has a full-service spa with a rooftop indoor pool, various dining options from fast and casual to buffet to black-tie choices. It offers a vast underground parking garage, including a free valet service.

If you wanted to know the answer to what casino in Black Hawk has the best slots? Look no further.
The Ameristar's casino floor has over 1,250 slots and video poker machines, over 40 table games, and over 20 live poker tables, making it the most extensive poker room found in Black Hawk. The range of slots is not only impressive, but they are also among the loosest slots in Black Hawk. Also standing at 33 stories tall, Ameristar's hotel tower is the highest building in Colorado outside of Denver. The casino also has in-person sports betting on-site provided by Barstool Sportsbook.
If you are in CO and want to play poker, then you can check out what casinos offer real money poker tournaments on our Colorado Poker Tournaments guide.
Isle Casino Black Hawk
Isle Casino Address: 401 Main St, Black Hawk, CO 80422
When Isle Casino opened its doors back on Dec. 30, 1998, it was the largest casino and hotel to ever open in Black Hawk. Although it might not be the biggest casino in town anymore, Isle Black Hawk remains a popular destination for many gamblers. The Isle offers over 400 hotel rooms, over 900 slot machines, over 25 table games, and even a live poker room with more than ten tables. It has got a large, free closed parking garage complete with a complimentary valet. The Isle Casino & Hotel offers a table buffet, fast-casual dining, and a newly opened martini bar. Even more is that the Isle Casino is connected by a skywalk to its sister casino, Lady Luck Casino Black Hawk.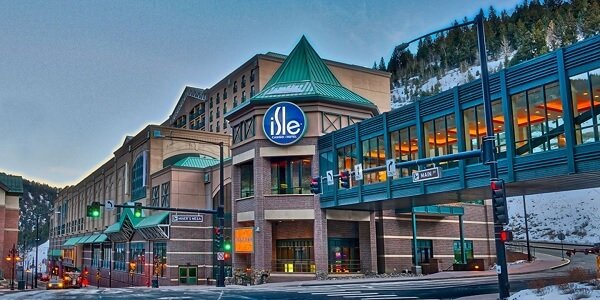 Lady Luck Black Hawk
The Lady Luck Black Hawk Address: 340 Main St, Black Hawk, CO 80422
The Lady Luck Casino was the first large casino to be built in Black Hawk. Opening in 1993 originally as a casino only, the Lady Luck Casino offers a great variety of gaming options from their 1880s railroad-themed floor. The Lady Luck Casino offers over 400 slot and video poker machines, 12 table games, free parking, and more. The Lady Luck Casino has a second-floor restaurant that serves breakfast all day. Back in 2005, the Lady Luck Black Hawk added a 164-room hotel to its premises. A skywalk connects the Lady Luck Casino Black Hawk to its sister property, Isle Casino and Hotel Black Hawk.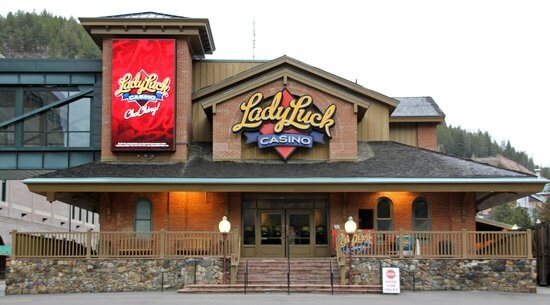 The casino is partnered with the FoxBET Sportsbook.
Golden Gates Casino
Golden Gates Casino Black Hawk Address: 261 Main St, Black Hawk, CO 80422
Located in the heart of Black Hawk, the Golden Gates Casino is only a few steps from sister properties Golden Gulch and the Golden Mardi Gras. Opening in 1991, Golden Gates has been a constant source of casino gaming entertainment in Black Hawk for nearly three decades now.
The Golden Gates offers players 273 slot games, eight quality table games, and 18 live poker tables; it is definitely one of the largest rooms found in Black Hawk. Golden Gates Casino is known for hosting big poker tournaments, including the Heartland Poker Tour and the Colorado Poker Championship. Its 700-space parking garage is free, and the food and drinks on offer are plentiful. Golden Gates Casino has a centrally located bar on the casino floor.
For us, Golden Gates, CO has one of the best Black Hawk poker rooms available with a friendly atmosphere and plenty of tables.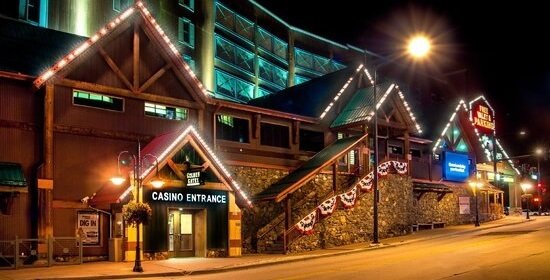 Want to place a bet whilst you are in the casino? Well luckily for you, DraftKings Sportsbook opened a physical sportsbook in the casino back in July 2020.
Golden Gulch Casino
Golden Gulch Casino Black Hawk Address: 321 Main St, Black Hawk, CO 80422
The Golden Gulch Casino is the younger sibling to the Golden Gates Casino, a smaller but still very active casino offering a collection of 140 slot and video poker machines and absolutely indulged in typical Colorado-style rustic mountain appeal. The Golden Gulch Casino even offers games in the old historic jailhouse, which you will find in the basement.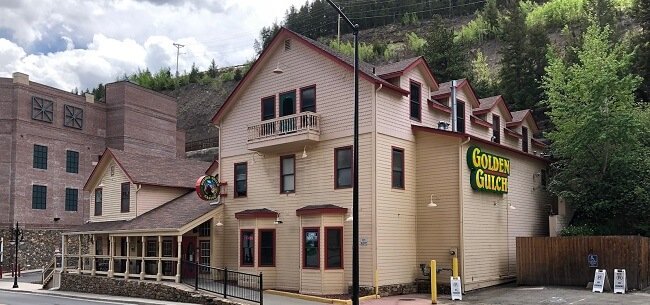 Mardi Gras Casino
Mardi Gras Casino Black Hawk Address: 300 Main St, Black Hawk, CO 80422
Mardi Gras Casino works extremely hard to personify the spirit of its name, with bright colors, regular over-the-top celebrations, and of course – there is plenty of Cajun food. Mardi Gras Casino is the largest of all its sister properties, the Golden Gulch Casino and Golden Gates Casino, boasting over 650 slot and video poker machines and over a dozen table games. Since it is connected directly by the skywalk to Golden Gates, one of the largest gaming rooms in Colorado is always a short walk away. Oozing unique charm and character, you cannot miss the Mardi Gras Casinos' steepled roof and their colorful, neon-adorned walkway.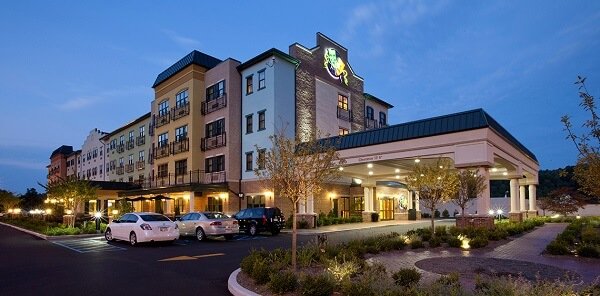 Sports betting is also available in the Mardi Gras casino, provided by a DraftKings sportsbook that is located on the casino floor.
The Gilpin Hotel & Casino Black Hawk
Gilpin Hotel & Casino Black Hawk Address: 111 Main St, Black Hawk, CO 80422
Gilpin Hotel Casino is a bit of an outlier compared to others on this list, as it no longer offers any hotel services. However, it does still provide plenty of casino-based action, with a slice of spooky local history tossed in the mix. The Gilpin Casino has 469 slot machines and video poker machines on offer, only 6 table games, but is open to players 24 hours a day, seven days a week.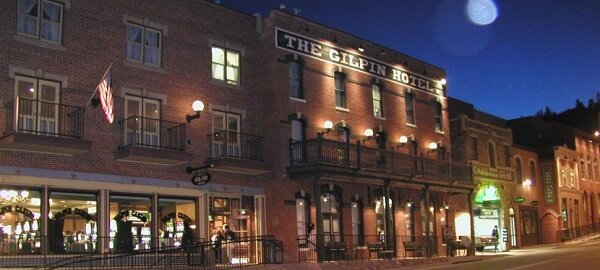 Back in the late 1800s, Gilpin Hotel had a one-room schoolhouse located upstairs. Local legend says that a teacher named Lucille Malone jumped off the hotel balcony after her lover, who was a local miner, was ran over by a wagon in front of the Gilpin Hotel. Guests have reported many sightings of the ghost of Lucille Malone, and the hotel's restaurant bears her very name. The Gilpin Hotel is just a short walk from its sister casino, The Lodge Casino.
The Lodge Casino Black Hawk
The Lodge Casino Black Hawk Address: 240 Main St, Black Hawk, CO 80422
The Lodge Casino in Black Hawk has the fame of being the first casino in Black Hawk that offers hotel rooms when it opened back in 1998. Located in the core of downtown Black Hawk, the Lodge Casino is one of the largest of its kind in Colorado, offering an impressive collection of gaming options along with 50 guest rooms. The spacious, multi-leveled gaming floor has over 1,000 slot machines and 13 table games to offer. The Lodge Casino provides multiple dining options, from quick bites to fine dining.
Just a short walk up Main Street is The Lodge's sister property, Gilpin Hotel Casino. The lodge Black Hawk hotel scores an impressive 4/5 on trip advisor and guests have complimented how friendly the casino staff are and how nice and comfy the hotel rooms are.

The casino will launch a sportsbook in partnership with SuperBook.
Monarch Casino Black Hawk
Monarch Casino Black Hawk Address: 488 Main St, Black Hawk, CO 80422
If you choose to take the Colorado Highway 119 to enter the city of Black Hawk, the Monarch Casino would be pretty tough to miss. Its bright sign and a newly added 1,350 space parking are among the first things you will spot when you first enter the city. The butterfly-themed casino offers 750 slot and video poker machines, over 15 table games, and an impressive 250-seat buffet restaurant. It is one of the best casino buffets available in Colorado.
Monarch Casino is also nearing completion on a larger renovation project that will see their gaming space double and with the addition of a 23-floored hotel tower featuring a pool, spa, and 500 rooms and suites.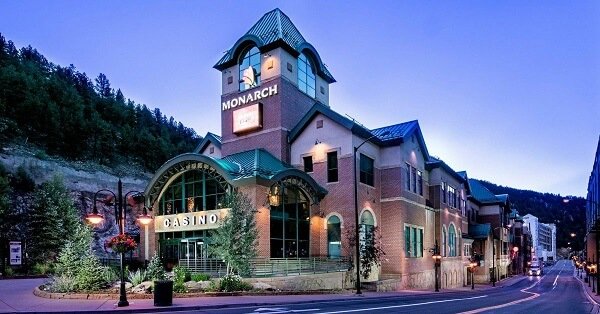 Saratoga Casino
Saratoga Casino Black Hawk Address: 101 Main St, Black Hawk, CO 80422
The Saratoga Casino is one of the newer casino properties in Black Hawk, opening in 2013 as a replacement for Fitzgerald's Casino. Saratoga offers more than 500 slots and video poker machines, a great selection of table games including blackjack, roulette, crabs, and three-card poker. The Saratoga Casino offers a brilliant selection of Bars, Cafes, and Lounges for all your eating and drinking wants and needs, and also gives players free covered self-parking.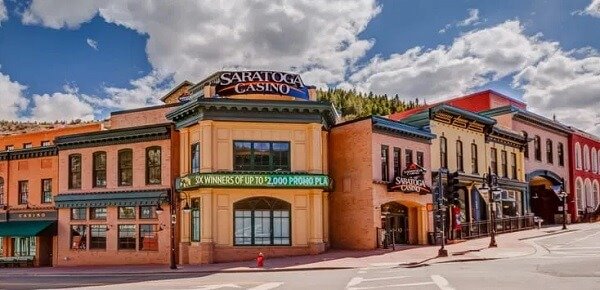 Betfred Sports is the sportsbook partner of the Saragota Casino.
Z Casino Black Hawk
Z Casino Black Hawk Address: 101 Gregory St, Black Hawk, CO 80422
Z Casino is part of the famous Z brand Family. The brand has recently expanded into Central City through the Grand Z Casino Hotel. First opening its doors to players in 2014 in the former location of the legendary Bullwhackers, Z Casino features a sizeable 36,000 square feet of casino gaming space, with 400 slot machines, nine gaming tables, and a high stakes poker table. Drinks and casual dining are in abundance at the Z Casino, with a casual restaurant found on the lower floor and a second-floor cafe that serves Starbucks coffee and pastries.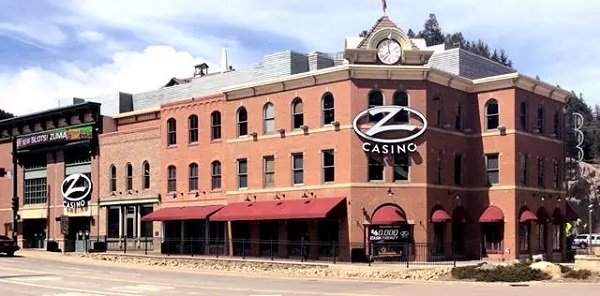 Red Dolly Casino
Red Dolly Casino Address: 530 Gregory St, Black Hawk, CO 80422
The Red Dolly is the oldest casino found in Black Hawk; the Red Dolly first opened for business in May 1992 and still has the same management running the floor today. The small but bustling floor offers 130 slots, ranging from old classics we all know and love to brand new slots that will excite anyone. The Red Dolly Casino offers casino excitement in a comfortable environment. Look for its distinguishing red awning out front.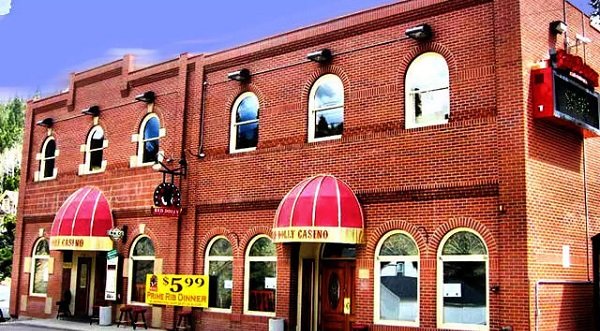 Elite Sportsbook is partnered with the Red Dolly casino.
If you are looking to play at some casinos near to Denver and Boulder, then Black Hawk is definitely worth a visit. Black Hawk Casinos have felt the effects of having to close for a large portion of 2020 and are taking steps to reopen safely. New rules are also coming in for casinos that will take away casino limits, which are currently set at $100.
So there you go, the list of the best casinos in Black Hawk Colorado. Now it's a matter of jumping in your car and heading to the casino floor. If you are lucky enough to be in Colorado, there are also some amazing casinos in Cripple Creek and also Central City.
FAQs
How many casinos are in Black Hawk, CO?
There are 18 casinos located in Black Hawk. Some are open 24 hours a day, 7 days a week, with several of these offering sports betting as well as casino gaming. Some notable properties we haven't mentioned on our list include Ballys Black Hawk and the Horseshoe Black Hawk.
What is the best-paying casino in Black Hawk?
We have found The Lodge Casino has the best paying slots with the best chances to win.