Learn How to Read Football Odds like a pro
If you are serious about betting on NFL, or any football, then you need a good understanding of how to read football odds.
Football is one of the most popular sports to wager in the United States. Football is America's sport, so this correlation makes sense. However, just because you're a football fan does not mean that you will be a great football bettor.
You may have heard of phrases such as a prop bet, free pick, 100 odds, point spread bet, favored team, implied probability and betting line but have no idea what any of them mean in relation to a football bet. It is crucial to know what everything means so you can ensure you give yourself the best opportunity to win some money betting on the Super Bowl or regular NFL games. You must know what the odds represent to make an informed decision.
It takes time and preparation to become a superior football bettor. One of the most important things for winning on football bets is to understand how to read odds. If you understand the basics of football odds, you will be set up for success when wagering the NFL and NCAA. This article will help you grow your chances of placing that winning bet.
Types of Football Odds Formats
It's critical to understand football odds to win money on the sport. There are three normal bets for football contests that most bettors wager with online sportsbooks. The main bet for football games is the money line bet. When you place a moneyline bet, you are picking one team straight up to win.

This is the easiest bet to understand because it only requires that one outcome occurs for you to win. If you pick Team A and they win, you will be rewarded for your wager. if you are betting on your mobile, a moneyline bet is easy to do, especially on one of these recommended NFL betting apps.
The next football wager that consumes many bettors is the over/under. The over/under is a total bet that is determined by the number of points scored in a game. Vegas odds will list a total number for every NFL and NCAA football game. As a bettor, you must pick if the total points scored in the game will be over or under this number.
The final traditional bet for football games is the point spread. The point spread is the most complicated wager out of the three traditional bets. The point spread refers to the number of points a team is favored by over an underdog.
If you're wondering how to read NFL odds versus how to read college football odds, it's exactly the same process. The moneyline, point spread, and over/under refer to the same wagers for professional and collegiate football competitions.
Who offers the best odds?
Before placing a bet on football, you should always check a few sportsbooks to see who offers the best odds as not all operators are priced the same. Generally, we find PointsBet, BetMGM, and DraftKings sportsbook have the best NFL and football odds.
10 x $100 Second Chance Bets
Impressive free bet offer
Hundreds of betting markets
First Bet Offer Up To $1,500 In Bonus Bets
Awesome mobile app
Huge choice of sport markets
Play-Through Bonus Up To $1,000
Huge welcome bonus
Quick payouts
How Do Point Spread Bets Work?
Point spread bets can yield a lot of money. These types of wagers are more complicated than the moneyline and the spread. They must be explained in more detail for people looking to get into football betting.
Point spread betting is the most popular form of sports betting. When betting the point spread, you're wagering the game outcome. You're betting how many points a team will win or lose in an NFL or NCAA football game.
Point spreads take into account that all teams are not created equal. When you're betting the point spread, you will see a number for the two teams competing. Both numbers will be the same, but the favorite will have a (-), and the underdog will have a (+) next to their lines.
The favorite must win by greater than the number that's listed. The underdog must be within the number that is given to them by a specific sportsbook. This is critical to know when determining how to read the spread.
Here is an example.
Team A is a three-point favorite over Team B. Therefore, the betting spread for Team A is -3, and the point spread for Team B is +3.
If you place a bet on Team A at -3, they must win by four points for you to receive a payout. If they win by three, this is a push, which means that you will receive your risk back. If Team A wins by two points or less, you will lose your bet.
When bettors read football spreads, they will often find that there is more value in betting the underdog. In this example, let's say you take Team B at +3, which is a tough line because of the way that football odds work.
If you could find a +3.5 line for Team B, this is superior because of the way football scoring operates. If Team B was within a field goal, you would push on a +3 line.
If you chose Team B to win, your bet would hit if Team B was within two points or won the game. This is the benefit of betting an underdog on the point spread.
They can lose by a listed amount or win that game, and your bet will be successful. If you bet a favorite, they must win by a certain amount for you to have a prosperous betting slip.
If you're looking to bet more sports than football, point spread betting follows the same principles. The concept applies to the moneyline and over/under as well. Usually, NFL point spreads are much tighter than college football point spreads.
At the collegiate level, the talent differential is far greater than in the NFL.
American Odds Explained
If you're betting football, you will experience American odds the majority of the time. It's important to understand how American odds work to understand the betting value. Odds determine how much money you will win for your risk amount.
Sportsbooks will do the calculations for you because the math can get complicated with larger odds. There are also online odds calculators that you can utilize for all types of football bets.
When you're looking at the moneyline, each team will have a three-digit number with a (+) or (-) sign. A (-) means that a team is a favorite, and a (+) shows that a team is an underdog.
If Team A is -250 and Team B is + 300 on the moneyline, it is stating that Team A is a heavy favorite. If you wager $100 on Team A, you will only receive $40 if your bet hits.
This is a risky wager because you're only receiving $40 for a three-digit bet. Yet, most likely, Team A will win because they are a heavy favorite.
If you bet Team B at +300, you would receive $300 in winnings if the team pulled the upset. This is a large payout, but the chances of them winning is small because they are a massive underdog.
Point spreads and the over/under will have a number with a (+) and/or (-) attached in addition to the total.
Here's an example that you would see if you're betting the over/under for a football game.
Over/Under: 65 Points – Over (-120) Under (-120)
If you bet over or under 65, you would receive the same payout. A $100 wager on the winning side would yield $83.33.
The same principle is true for the point spread. Each team will have its line and then an odd with a (+) or (-) sign.
Point Spread:
Team A -6.5 (-110)
Team B +6.5 (+115)
The odds do not need to correspond like the spread numbers for each team. If you bet $100 on Team A at -6.5 (-110), you would win $90.91. If you bet $100 on Team B at +6.5 (+115), your payout would yield $115.
The crucial thing to understand for American odds is that a positive sign means underdog, and a negative sign means favorite. If you have positive odds, your winning amount will always be larger than your risk.
If you bet negative odds, your payout will be smaller than your risk. Although, a bet with negative odds is more likely to hit.
It doesn't matter if you are using an online sportsbook, or betting app, always check odds to make sure you are getting the best price.
Fractional Odds Explained
Fractional odds are more likely to be used in Europe for soccer odds or horse betting in the UK than for the NFL in North America. Fractional odds reveal that you will get your profits in proportion to your initial stake. Let's look at an example of some betting odds for an NFL Monday Night Football game between the New York Giants and New England Patriots.
The Giants are given fractional odds of 4/3. So, for every $3 you bet, you get a profit of $4. Fractional odds are slightly more complicated than American/Money line Odds. Fortunately, as we mentioned earlier, these sports betting odds are not used as often as other odds in the US.
Decimal Odds Explained
Decimal odds are widely used in United State betting lines and markets. Lots of betting apps will use moneyline odds and decimal odds. These type of odds are essentially stating that you will get the sum of the amount you would receive from a $1 bet. This may sound complicated but is actually straightforward.
Let's say you are betting on a college football game between Ohio State and Notre Dame. Ohio have odds of 3.0 to win the game. So every $1 you bet on them, you will get $3 in return. This equates to your $1 stake and $2 in profit. This makes everything simple to calculate and is why they are used so frequently.
What does Pick 'em or PK Mean in football?
A football pick 'em or PK is one of the most exciting bets offered on a sportsbook. A PK is created by an oddsmaker when two teams are equal, and a favorite cannot be determined. In a PK, the point spread is zero, and the moneyline for each team is identical.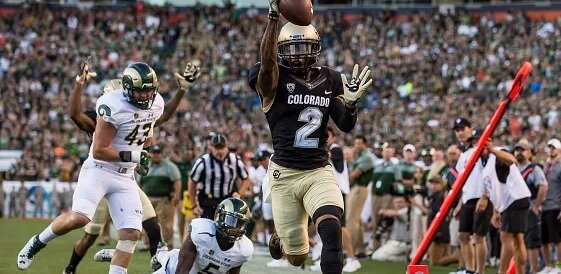 PK odds are typically -110 for both teams, so a victorious $100 bet would yield $90. PK are moneyline bets, so you must go all-in on one side.
It's very hard to win a PK bet because of the team's equality. Therefore, there are a few things that you must consider with a pick 'em bet.
When doing your pre-bet research, do not just choose a team based on their record. Bookies do not want PK wagers because they cannot manipulate the line to put an equal number of bettors on each side.
If a bookie is posting a PK bet, do not take this lightly. Study advanced football analytics that goes beyond record for the highest chance of wagering success.
Another important thing to study for PK bets is home-field advantage. When a team is playing at home, they will always have a leg up on the competition.
Travel and crowd noise can create issues for visiting teams. This does not mean that you should always pick the home team in a PK bet.
Nevertheless, the venue should be a key focus when placing your bet. Sometimes bookies will offer PK promotions for the NFL as well as NCAA football. These promos will often yield bonuses if you take the chance to bet a PK.
To be a great football bettor, it's critical to know the traditional betting markets. Prop bets are fun in football, but you must understand the moneyline, point spread, and over/under before exploring football markets.
How are Football Odds presented?
Usually when you look at football odds the basic information surrounding the game, such as the date and time of the event will be shown on the left. On the right, you will notice two numbers which will be placed next to both of the teams. These numbers are referred to as the rotation numbers in the gambling industry. These rotation are typically the same no matter what online sportsbook you are using. This is because it can reference the game and the team without the need to directly refer to them. Additionally, it allows each sports betting site to list their football bets in the same order.
Directly to the right of the team's name will be the different types of odds. In most cases, the point spread will appear first, then will come the moneyline and finally the over/under. However, you should always keep in mind that the order the odds are listed may differ depending on which site you are using. We recommend taking a look at what sportsbook you have chosen to use  do with their sports listings. By doing this, you can make the most of your wagers and maximize the potential of making some profits.
When should you bet against the odds?
Lots of people like to wager on the underdog or the team most people feel will lose. This is also referred to as betting against the odds. For example, if the Green Bay Packers  have +200 American Odds to win their upcoming game, the oddsmaker feels they are twice as likely to lose as they are to win.
Consequently, if you wager $100 on the Packers to win, you will double your money to $200 as you will get your stake back plus $100 profit. Betting against odds is more challenging but it can earn you significant profit. Sometimes you may get a sneaky feeling for an underdog to win so it is worth it once in a while. However, typically the favorites win so it isn't something you should do regularly.