Full House Resorts Making Moves in Colorado
Categories:
News
|
Published by:
Tyler Jackson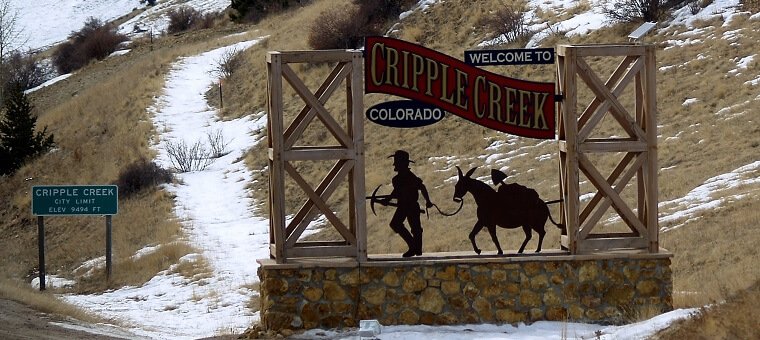 A new luxury hotel and casino complex is coming to the state of Colorado, and that project now officially has a name.
Chamonix Casino Hotel is a product of Full House Resorts Inc., and the project is set to be completed by the end of 2022.
The Chamonix Casino Hotel will be located in Cripple Creek, one of three remote gaming towns in the Rocky Mountains. Full House already has a presence in that town, and the new casino and hotel will be located right next to Bronco Billy's Casino.
The casino industry in Colorado has taken a hit over the last 12 months due to COVID-19, but properties are starting to see a resurgence in overall business. By the time the Chamonix property opens, everything should be back to normal, and this could become one of the premier destinations in the state.

The Chamonix Hotel will feature over 300 guest rooms, and there will be VIP suites added as well. This will be the first time that VIP suites will be available in Cripple Creek, and Full House Resorts is hoping that this will attract high-end customers.
There is still a price tag of $180 million left on the expansion project, but the company has been able to secure funding. Fine dining is also included in the construction plans in an effort to attract culinary travels from some of the nearby cities.
Full House Resorts has also taken potential parking issues into account, and it has agreed to purchase several parcels of land next to the Carr Manor. A self-parking garage will be built on this new land, and it can serve customers of both the Chamonix and Bronco Billy's.
This new hotel and casino will also create a boost in revenue for the town of Cripple Creek, as new tourists are expected to flood the area.
Moves Also Coming in Mississippi
The growth and expansion in the state of Colorado is just the beginning for Full House Resorts Inc. Full House is also looking to expand into the state of Mississippi, and an agreement is expected to be signed in the coming weeks.
Full House currently operates the Silver Slipper Casino and Hotel in Mississippi, and the company is hoping to acquire new tidelands near the Gulf of Mexico. A 30-year lease has been requested by Full House, and it would give them enough room to expand on their currency property or build a new resort.
Early reports suggest that this could be a potential $75 million investment, with improvements coming to the current property. That could change as more plans are developed, but it will allow Full House to become an even bigger player in that market as well.
This new deal will have to be approved by the proper regulatory bodies in the state of Mississippi, and any expansion projects will have to be approved as well. It's unclear how aggressive Full House Resorts will be in the remainder of 2021, but potential growth is imminent.
Why not check back for more Colorado sports betting news, free bet offers, and CO sportsbooks updates.
Relevant news