Colorado Water Plan To Benefit From Sports Betting
Categories:
News
|
Published by:
Tyler Jackson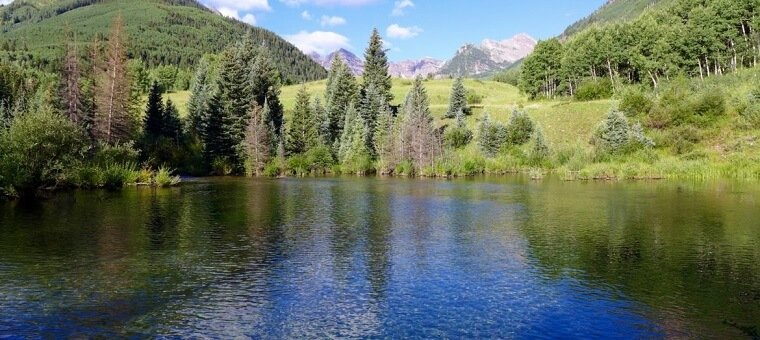 The Colorado sports betting industry continues to grow, and that could lead to big news for the Colorado Water Plan.
The current fiscal year is just halfway over, and current sports betting revenue has already exceeded expectations.
In November 2019, voters in the state of Colorado narrowly approved Proposition DD, which made sports betting in Colorado legal throughout the state. That plan also called for most of the sports betting tax to go to the Colorado Water Plan to help bring clean water to all areas of the state.

The Colorado Water Plan was actually created in 2015, but there weren't many funds trickling in to support the cause. Sports betting has changed that, and it has provided plenty of optimism in less than eight months.
The current fiscal year runs from July 1 through June 30, and the state has already collected over $3 million in tax revenue from sports betting. These numbers continue to grow each month, and the final total could come close to reaching nearly $7 million.
The initial projections were between $1.5 and $1.8 million for the first fiscal year, and the state has already doubled that total. Not all of the sports betting revenue was going to be given to the Colorado Water Plan, and it was expected that it might not be until 2022 that the funds started to roll in.
Now that the state has exceeded initial projections, the Colorado Water Plan could start to receive funds as early as this year. It is believed that more than $1 million will be given to the cause this Fall after all of the totals are announced at the end of the fiscal year.
Government officials claim that they need close to $100 million each year to reach the full potential of the Colorado Water Plan, and sports betting will only play a small role in that. Still, getting money a year earlier than expected is a great start, and it signals that even better things could be ahead for the industry.
Tax Revenue Could Double
Industry experts believed that Colorado could become one of the biggest sports betting markets in the US, but no one believed it would happen this quickly. Sports betting got off to a slow start in Colorado thanks to the COVID-19 pandemic, but the last few months of 2021 were huge.
Some lawmakers now believe that tax revenue could double over the next 12 months, and even more growth is expected after that. Bringing in more than $10 million in tax revenue was a hope at first, but now seems like a certainty.
The first $1.7 million generated from sports betting tax revenue will be used to pay back the money borrowed to launch sports betting. Colorado already has that amount covered, but those payments won't be made until July.
Six percent of the tax revenue each fiscal year will be set aside for the hold-harmless fund, and there are other groups set to receive a small portion each year.
Stay up to date on all the latest Colorado sports betting news, free bet offers, and CO sportsbook updates.
Relevant news