Bovada & MyBookie Legal US alternatives
The Federal Ban on sports betting was lifted in 2018 by the U.S. Supreme Court. That decision has allowed over fifteen states to launch a legalized online sportsbook and prompted competition with offshore betting sites that focus on the US market.
It's caused legalized sportsbooks to struggle in combatting overseas betting sites like MyBookie & Bovada. Sports betting in Colorado went live in 2019 and is now part of a growing list of regulated states offering sports betting to customers in the US. Before 2018, many keen bettors opted to wager with offshore sportsbooks like 5Dimes and Bovada. Now that sports gambling is legal in a lot of states, players can now bet with a trusted, safe, and secure US-based operator.
Offshore betting operates in a grey area of America's justice system. It's not legal nor illegal. As such, players selecting Bovada USA or MyBookie USA shouldn't have concerns about legal prosecution as such. The popularity of these brands has thrived for years because of their associated anonymity. By having that privacy from third-party sites, players are guaranteed a threshold of digital protection.
The United States Government hasn't regulated MyBookie or Bovada, meaning both brands remain unlicensed in the US. Those that prefer a licensed, US sportsbook can now select from many regulated operators, including Caesars Sportsbook, WynnBET, FanDuel, bet365, and BetMGM to name but a few. There are betting sites with Federal and State support, which were attained by following the Supreme Court's legislative regulations.
About MyBookie & Bovada
There are thousands of players from the US that are registered at MyBookie & Bovada. They're brands known by hundreds of thousands, as both sportsbooks have been operational for years. It's because overseas betting sites aren't forced to abide by U.S. betting regulations.
The Curacao & Philippines Gaming Commission have governed over MyBookie since the site launched in 2014. Since then, this sportsbook has become a prominent brand for U.S. consumers. That's because US sports leagues like the NBA, NFL, MLS, and MLB are unofficially affiliated with MyBookie.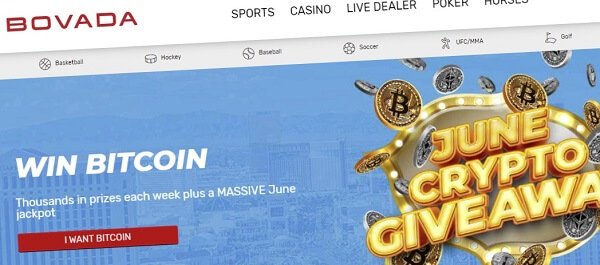 MyBookie is similar to Bovada. The difference is that this sportsbook doesn't display an official license. That's prompted consumers to question, is Bovada legal in the U.S.? Which is hard to answer. Bovada isn't an officially licensed sportsbook with any regulator, meaning that legislation could be evaded. It's a measure that's never been enacted & subsequently ensures the safety of consumers.
US Online Betting Sites
Licensed U.S. Sportsbooks witnessed the financial potential of online betting. As such, brands like DraftKings sportsbook worked towards generating a national presence. The betting sites that thrived had marketed their brands through advertising campaigns, which educated punters about online bonuses and mobile applications. For players registered at MyBookie & Bovada, the advantages of online gambling were previously known for years.
These marketing campaigns allow for various sportsbooks to compete against Bovada and MyBookie, including DraftKings. The benefits associated for Americans that registered at DraftKings Sportsbook was legalized online betting. For these members, there isn't a concern that legal ramifications could result from their unverified wagers.
Players selecting BetRivers, DraftKings, Ceasars, 888Sport, or any other licensed casino in America can install a mobile betting app on their phones. These apps are issued to iOS & Android mobiles, providing millions of Americans an opportunity to wager without using a laptop or desktop.
Because MyBookie & Bovada aren't registered sportsbooks in the United States, their mobile apps aren't accessible to Americans. This could become a defining factor that prompts players to avoid signing up for these sportsbooks, making DraftKings and PointsBet a more attractive option. These are two brands legalized to operate across several legalized states in America, including New Jersey and Nevada.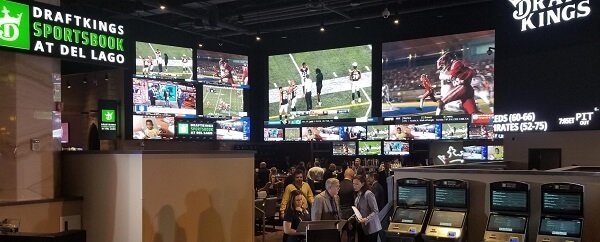 Legalized, regulated US operators are required by laws to protect players. They put in betting limits and agree to protect players' deposits and withdrawals. You don't get this same level of security and reassurance with offshore sportsbooks.