Peer To Peer Sports Betting
It's been three years since the US Supreme Court ruling, which overturned the Professional and Amateur Sports Protection Act. This opened the doors to legalize sports wagering in the US, and many states have already passed legislation to allow this activity.
However, as things stand, there's been little development in Peer to peer sports betting (or P2P sports betting as sometimes known) in the United States. What's the reason behind this? And, more importantly, what's the likelihood of peer-to-peer betting arriving in the near future? This article attempts to get to the bottom of these questions as we explore America's rapidly-growing online gambling market.
While there are several licensed mobile sportsbooks now available in states across the US including Colorado, New Jersey, Indiana, Pennsylvania, Virginia, and Michigan to name a few, P2P sports betting is still a new concept to many in the US.
Risk Free Bet Up To $1,000
Awesome mobile app
Huge choice of sport markets
What is peer to peer sports betting?
The simplest form of P2P betting is you and a mate having a wager on the football. For instance, you bet your friend $20 that the Dolphins will beat the Packers. As the name suggests, two peers are simply betting with one another.
This basic concept of wagering is the driving force behind a sports betting exchange. Essentially, the exchange is a platform that allows customers to bet against other people without the need for a traditional sportsbook operator.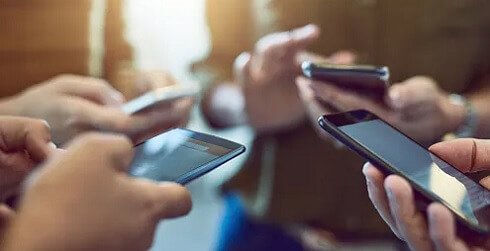 To bet on an exchange, you need to understand 'back' bets and 'lay' bets. Let's say you want to place a wager on Boston Celtics vs Miami Heat. You think the Celtics are going to win.
Place a 'back' beat on the Celtics to win in regular time. Think of this as you are backing them to win. This wager is the same as the type of bet you would make with a regular sportsbook. If the Celtics win, you get a payout.
Another customer on the P2P sports betting exchange feels that the Celtics won't win, so they place a 'lay' on the Celtics, which effectively means betting against them. This wager wins if the Celtics lose or draw in regular time.
A crucial aspect of the betting marketplace on an exchange is liquidity, which is the amount of money in the market. Let's assume you want to wager $200 on the Celtics at even money. We then need another customer or customers that are willing to lay the Celtics for this amount. When this happens, the bet is 'matched' and you have skin in the game.
Advantages and Disadvantages of Betting Exchanges
Like everything, there are pros and cons when you wager peer-to-peer on an exchange. These are some of the perks.
Low margins: A sportsbook operator is out to make a profit because he is running a business. Therefore, with each market he offers, there is a margin – also known as the 'vig'. For some markets, particularly with in-play bets, the vig can be as high as 10%, so as long as the sportsbook attracts equal money on all outcomes, he secures a profit. As betting exchanges do away with the traditional bookmaker, the margins are closer to 0%, so bettors are getting true odds, which means bigger returns on winning tickets.
No account restrictions: We all heard stories of sportsbooks limiting bettors' accounts if they win too much. This doesn't happen on an exchange. You can bet as often as you like and win thousands of dollars without any worry that your account will be frozen.
Trading: Many experienced sports bettors use exchanges to trade. Say, for example, you back the Patriots at the beginning of the season to win the Super Bowl at odds of +2,000. After a strong start to the season, their odds drop to +1,000. You can now lay the Pats at this price and lock in a guaranteed profit.

Some of the downsides of using peer to peer sports betting apps include:
Liquidity: As mentioned above, if the markets are illiquid, you won't get your bets matched. There need to be customers willing to bet on both sides otherwise, you're out of luck.
Lack of bonuses: Most bettors enjoy sportsbook bonuses, such as free bets and matched deposit offers. You don't get too many of these on an exchange because of the P2P betting system.
Confusing for newcomers: While technically not a disadvantage, it's worth pointing out that betting on an exchange can be confusing for total beginners. Our advice is to take your time and learn about this style of betting before jumping in with the big bucks.
Is Peer to Peer Gambling Legal in the US?
As far as we can tell, there is nothing to suggest that P2P sports gambling is illegal in US states that have legalized sports betting since PASPA was overturned. However, there are a few hurdles and handicaps to overcome first.
The many issues are centered around the Wire Act which prohibits wagering across multiple states. This means that a bettor in New Jersey can only wager peer-to-peer with others in the same state. Instantly, there's a liquidity problem because there simply are not enough customers to build up large enough pools of money.
On top of that, traditional casino sportsbook operators don't view betting exchanges favorably because they will take away customers. These companies have a powerful voice when lobbying due to the millions they generate in taxes for each given state.
With that said, Flutter Entertainment – the owner of the world's largest betting exchange, Betfair – acquired popular daily fantasy sports operator FanDuel a few years back. Also, Smarkets, a UK betting exchange is launching its hybrid sportsbook in the US, and newcomer ZenSports has ambitions of venturing into the US market. This highlights that some big names are jostling for positions for when the time's right to introduce America to betting exchanges.
Types of Peer to Peer Betting and Exchanges
DFS: Daily Fantasy Sports are a type of P2P betting. Customers enter contests or create custom bets and leagues to challenge others in a race to accumulate the most points to finish in a money place; hence, earning a payout.
Betting Exchanges: These are very similar to a traditional sportsbook in the sports and markets they offer. Customers can wager against each other on football, basketball, hockey, and many other events. There's even a growing market for esports betting. Betfair, Betdaq, Matchbook, and Smarkets are some of the biggest exchanges on the global stage at the moment.
Blockchain-based Exchanges: ZenSports is one of the leading hybrid sportsbooks come betting exchange products on the market that is using blockchain technology as the foundation of its enterprise. It has its own digital token – SPORTS – but also accepts bets in currencies like dollars and euros. ZenSports allows customers to bet against the house or wager against others in the exchange marketplace.
For us, this type of product that combines options for traditional wagering and peer-to-peer betting is the most likely to succeed in the United States. This is a transition phase for this nascent market, and ZenSports approach of introducing exchange wagering as another option looks certain to be a winner. Of course, FanDuel/Betfair could jump in with something similar as well. It all makes for an exciting future for TN sports betting apps, and operators in other US states.