Wyoming Set to Compete with Colorado Sports Betting
Categories:
News
|
Published by:
Tyler Jackson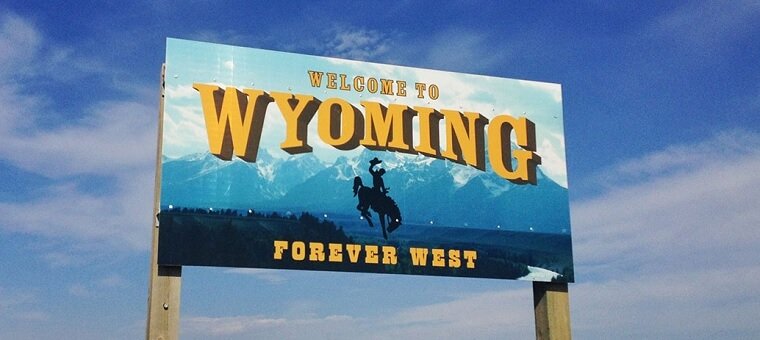 Colorado sports betting has posted some big numbers since launching last May, and that trend is not expected to stop any time soon.
The state of Wyoming could start to have an effect on the sports betting numbers in the Centennial State, but not for a few months.
Earlier this week, Wyoming Governor Mark Gordon signed HB 133 into law, legalizing online sports betting in the state. Wyoming lawmakers have spent months attempting to pass this bill, and it was a difficult journey to get this done.
Colorado and Wyoming share a border, and there are a lot of people that travel between the states every single day. Now, these people will have two sports betting options, and Wyoming could start to steal some revenue from Colorado.
Wyoming has some favorable rules in place for potential operators, and that should allow the state to attract some of the biggest names in the industry. A five-year license costs just $100,000, which is much cheaper than it is in other markets.
The state will also allow only those operators that are currently live in at least three other states to apply. This means that there will likely be some operators that launch in both Colorado and Wyoming.
The month of February did see a decline in the Colorado sports betting numbers, but a shorter month was the reason for the slight drop. The Colorado Limited Gaming Control Commission has not yet released the numbers from March, but they are expected to go back up.
Wyoming is not going to ever pass up Colorado in terms of sports betting handle or revenue, but the state could provide some real competition. Industry regulators in Colorado will be keeping a close eye on this during the 2021 NFL season to see if any adjustments or improvements need to be made.
MLB Should Boost Handle
The 2021 MLB All-Star Game was set to take place in Atlanta, but that will no longer be the case. MLB Commissioner Rob Manfred chose to remove the game from the state after Georgia passed a new voter registration law.
There were a number of cities that approached MLB about hosting the new event, but Coors Field in Denver was chosen as the new site. The All-Star Game is a massive sporting event, and it should attract a large number of visitors to the state this July.
Sports betting numbers in Colorado are expected to decline a bit over the next few months as there is no football or college basketball to bet on. The NBA is a popular betting market in the United States, but it won't be able to push Colorado to record-setting numbers.
Even though Coors Field is not near the retail sports betting locations in the state, it should provide a huge boost to the online sports betting numbers. Wyoming online betting won't be launched by July, so that state will miss out on the revenue from the midsummer classic.
Why not check back for more Colorado sports betting news, free bet offers, and CO sportsbooks updates.
Relevant news