TwinSpires Now Live in Colorado
Categories:
News
|
Published by:
Tyler Jackson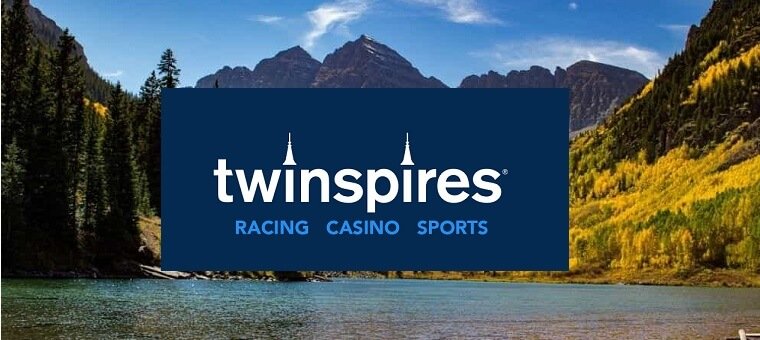 The growing Colorado sports betting market received another new sports betting option at the end of April as TwinSpires Sportsbook officially launched.
Colorado has already created a highly competitive sports betting industry, but this is a company that should be able to carve out a solid path in the state.
TwinSpires is the product of Churchill Downs Inc., and this brand is new to most sports bettors in the US. Churchill Downs has traditionally offered sports betting under the BetAmerica name, but a re-branding of the company is currently taking place.
New customers wanting to use the TwinSpires Sportsbook can access the site through a desktop computer, or a mobile wagering app is available. This app can be downloaded on both Android and iOS devices, and a link can be found on the sportsbook.
This launch could not have come at a better time for TwinSpires as it took place just days before the Kentucky Derby. That event is held at Churchill Downs each year, and it is one of the most popular sporting events to bet on in the United States.
To celebrate the launch of the new sports betting app, TwinSpires is offering a $1,000 risk-free bet in the state of Colorado. There were other promotions offered prior to the running of the Kentucky Derby, and this site is expected to continue that trend in the future.
TwinSpires recently launched in Indiana and Pennsylvania as well, two of the other biggest betting markets in the United States. By the end of 2021, all BetAmerica Sportsbooks will be rebranded to feature the TwinSpires name.
Retail betting is available in Black Hawk, Central City, and Cripple Creek, but online sports betting continues to dominate the Colorado sports betting market in the state. There are still online licenses available, and new sportsbooks are set to launch throughout the remainder of 2021.
Colorado has now gone over the $2 billion mark in total sports betting handle, all done in a 10-month span.
TwinSpires Working With Sportradar
The rapid growth and expansion from TwinSpires have been aided by a new five-year agreement with Sportradar. Sportradar provides sports betting technology services to its customers and has helped transform the TwinSpires mobile app.
Live betting has become one of the most popular betting options in the state of Colorado, and Sportradar will help make that experience better at TwinSpires. Sportradar will also provide business strategies and solutions for the new sportsbook, and there is room for growth in this partnership down the road.
Customers that sign up for an account at TwinSpires CO will notice a unique live betting experience that is only offered on this site. This same experience is available in other states with a TwinSpires sportsbook, but it is the first of its kind to hit the market in Colorado.
Even though horse racing has been the major focus of TwinSpires since the company was created, it has been a smooth transition into the sports betting industry. Having the backing of Churchill Downs Inc and the technology from Sportradar will make this a competitive option.
Things won't be all plain sailing for TwinSpires as they face up against some stiff competition from already big named operators, including FanDuel CO sportsbook, BetMGM, and DraftKings Colorado Sportsbook. But, the market is booming and bettors in The Centennial State are known for their love of having a wager. You only need to look at how popular the casinos in the state are and how they are filling up again now that casinos in Colorado are now open again.
Why not check back for more Colorado sports betting news, free bet offers, and CO sportsbooks updates.

Relevant news