Table Tennis Remains Popular in Colorado
Categories:
News
|
Published by:
Tyler Jackson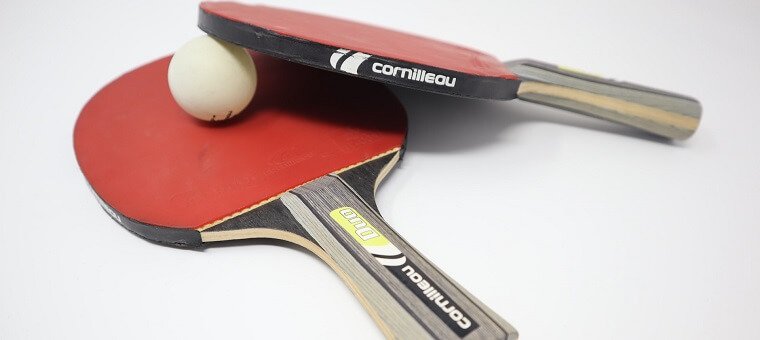 Since sports betting in the state of Colorado launched on May 1, one unique sport has remained a popular betting option.
Table tennis is not a sport that usually sees a ton of sports betting action, but that is not the case in Colorado.
Sportsbooks were forced to look for unique betting markets in May as most live sporting events in the United States were completely shut down. Table tennis is popular in other parts of the world, and that became a featured market at most sites.
In May, table tennis brought in more than $6.5 million in wagers during that first month, easily topping the list of sports. That total was actually greater than the combined total of the next four most popular sports.

That trend continued throughout the summer, but industry experts believed that table tennis would eventually stop bringing in bets. That has not been the case as table tennis remained in the top five for every month through October.
Since sports betting launched in May, table tennis has brought in more than $40 million in wagers. It is no longer featured at most sportsbooks, but bettors continue to search for these odds.
The NFL is now the most popular sport to wager on, but the fact that table tennis continues to show up in the top-five is impressive. It's unclear how long the run will last, but the industry has a very unique sport to thank for such a great start.
Sports Betting Driving US Gaming Recovery
The American Gaming Association (AGA) has released the Commercial Gaming Tracker Report from October, and it was another big month for the industry. Sports betting has helped to get the industry back on track as more states continue to legalize sports betting.
According to the report, commercial gaming revenue was up 6.3 percent from September. Total gaming revenue is still down from October 2019 numbers, but the industry is now heading in the right direction.
Gaming revenue reached 3.38 billion during October 2020, and there were six states that performed much better than they did in 2019. Colorado was one of those states, along with Iowa, New Jersey, Ohio, Pennsylvania, and South Dakota.
Sports betting in CO played a huge role in eclipsing the 2019 numbers as the industry didn't even launch until May 2020. With most of the retail casinos closed during October, sports betting carried the market during that month.
Total sports betting handle is expected to eclipse the $3 billion mark for October, marking the first time in industry history. Illinois has not yet reported the October figures, but even a modest month will set the new mark.
Colorado set a new monthly sports betting handle record in October, and revenue was up as well. All but two of the states that have announced October sports betting numbers posted record highs for a one-month period.
National sports betting handle has risen more than 48 percent from October 2019, and revenue is also up more than 33 percent. With restrictions continuing for the retail casinos, online sports betting and iGaming are keeping the industry going.
Why not Check back for more Colorado sports betting news, free bet offers, and CO sportsbooks updates.
Relevant news