Table Games Coming Back to CO Casino
Categories:
News
|
Published by:
Tyler Jackson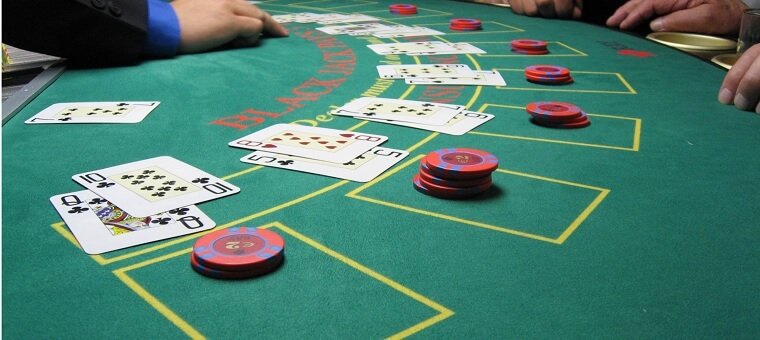 The casino industry in Colorado has been hit hard by the COVID-19 pandemic, but some relief could soon be on the way.
The Monarch Casino in Black Hawk, Colo., recently announced that it will once again be offering table games to its patrons.
This change comes after Gilpin County, home of Black Hawk, has allowed casinos to operate under 50 percent capacity. COVID-19 health and safety protocols will be in place to keep customers and workers safe, but table games will provide some much-needed revenue.

Roulette is one game that will not be opened back up, but that could be in the works in the coming weeks as the COVID-19 outlook continues to improve. The Isle Casino started offering table games just days before Monarch, and this new change should also attract tourists back to the city of Black Hawk.
Back in March 2020, all of the casino properties in the state were shut down by the state government to help stop the spread. Most properties were allowed to start re-opening in September, but with limited offerings.
New betting limits will also be coming to the casinos in Colorado after voters approved these changes in November. These new betting limits will allow casinos to receive bigger returns, but some argue that it could create more problem gambling.
Monarch has also announced that a retail sportsbook will be opening up on-site at some point in the second quarter. Colorado Sports betting has been live since May 1 in the state, but almost all of the options are currently online.
All retail sports betting must take place in either Black Hawk, Central City, or Cripple Creek.
Central City, Cripple Creek Remain Shut Down
Central City and Cripple Creek are the other two cities in Colorado that have casinos, but you won't find table games at those properties. A recent surge in positive COVID-19 cases has shut down any chance of those properties offering table games at their locations.
Century Casino and Grand Z Casino in Central City usually offer table games, but each property is currently closed according to their respective websites. It's unclear when these properties will re-open, but the push in Black Hawk could help spark a change.
Cripple Creek casinos were planning on offering table games again soon, but a recent update from Governor Jared Polis on Feb. 5 made that impossible. Teller County was upgraded to a Yellow Level, which does allow for casinos to increase occupancy, but table games cannot be played.
The Colorado Department of Revenue and the Colorado Division of Gaming help the Governor make these decisions, and it will have a large impact on the revenue of the casinos. Wildwood Casino is one of the most popular destinations in the state and posted an updated announcement on its website.
These properties have also started to offer in-person sports betting, and that can continue as the extreme COVID-19 restrictions have been lifted. Online and mobile CO sports betting remains the top option in Colorado, but these properties will receive a boost with sports betting.
Why not check back for more Colorado sports betting news, free bet offers, and CO sportsbooks updates.
Relevant news