New Sports Trading Exchange, Sporttrade is heading to Colorado
Categories:
News
|
Published by:
Tyler Jackson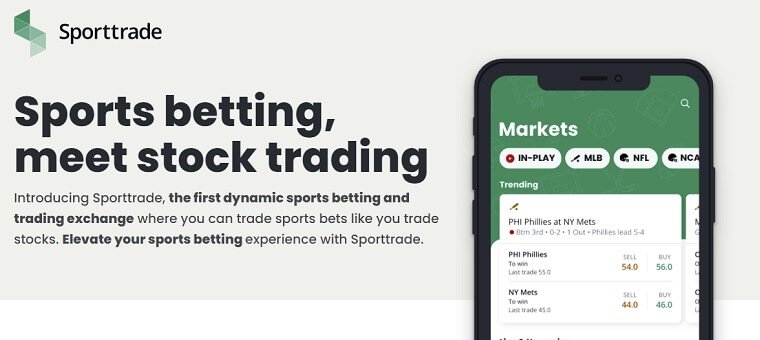 Sporttrade Colorado is set to join the sports betting market at some point in 2022, and it will change the way bettors can wager on sports.
Sporttrade is targeting a launch in the first half of 2022, but there are still some steps that will need to be taken before that becomes a reality.
In order to gain access into the Colorado market, Sporttrade announced on Wednesday that it has purchased Momentum Sports and Entertainment, Inc. Momentum had a sports betting license through the Easy Street Casino in Central City, and Sporttrade can now have access to that license.
Sporttrade will still be required to apply for approval to take over the license, and that process could take months. If this company is approved, it will offer a form of sports betting that has not yet been seen in Colorado.

Instead of traditional sports betting, Sporttrade offers a service that is similar to trading stocks on the stock market. This is a form of betting that is popular in other parts of the world but has not yet caught on in the US.
In a statement, CEO of Sporttrade Alex Kane said, "Our team looks forward to expanding our presence across the US while continuing to refine our sports betting exchange to provide Sporttrade's passionate user base with a secure, transparent, and technologically advanced platform from which to wager."
Bettors in Colorado that are anxiously awaiting the launch in the state will have a chance to see how this company performs in another part of the US first. Sporttrade has already announced plans to launch in New Jersey in 2021, and that could come in the next few weeks.
Bets are treated as commodities on the Sporttrade app, and you won't find any traditional betting options listed. Shares can be bought on the list of available betting options, and the goal is still to buy low and sell high.
Caesars Sportsbook Now Live
Another big name in the gaming industry is now live in the state of Colorado is now live as the new Caesars Sportsbook app was rolled out on Monday. Caesars purchased William Hill earlier this year, and the company rebranded the sports betting platform throughout the US.
William Hill was not one of the biggest sports betting operators in the state of Colorado, but Caesars could become a threat. This company already has strong ties to the state of Colorado as it is a huge name in nearby Las Vegas.
In an effort to make a big splash in Colorado, Caesars has rolled out a massive welcome offer for new users. Anyone that creates a new account through the sports betting app will be eligible to receive a risk-free bet of up to $5,000 at caesars.com/sportsbook-and-casino.
This is the largest free bet welcome offer that there has ever been in the Colorado sports betting industry, and it shows how serious Caesars is about making a big splash. This rebrand took place in seven other states throughout the US, and there are more on the way in the coming months.
Why not check back for more Colorado sports betting news, free bet offers, and CO sportsbooks updates.

Relevant news