Sportsbooks Pushing "Colorado Water Wins" campaign
Categories:
News
|
Published by:
Tyler Jackson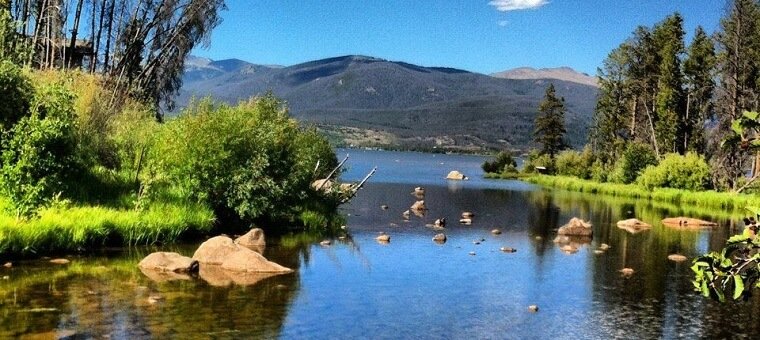 The Colorado sports betting industry continues to post some impressive numbers, and now sportsbooks are starting to highlight where that revenue is going.
The "Colorado Water Wins" campaign is still in the early stages, but residents of the state should start seeing more of this slogan in the future.
Colorado Sports betting revenue was set to help fund the Colorado Water Plan, and this helped gain support from voters in legalizing the industry. Those funds will start to trickle in next year, but sportsbooks hope to generate interest and support by pushing this campaign.
Brian Jackson of the Environmental Defense Fund had the initial vision for this campaign, and he worked with the Colorado Cattlemen's Association. Getting help from sportsbooks to push this campaign was the first step, and BetMGM, DraftKings, FanDuel, and PointsBet have all signed on to the project.

The goal of this new campaign is to highlight that a portion of sports betting revenue will be earmarked for the Colorado Water Plan. The Colorado Water Plan is working to ensure that residents of the state have clean water for decades, as this was a concern of lawmakers in recent years.
Soon, residents of the state will start seeing a "Colorado Water Wins" badge on sports betting sites and on billboards throughout the state. Radio and television ads will also be produced, and the four sports betting companies will be announced as sponsors and supporters of this campaign.
There are currently 19 different companies that offer online sports betting in Colorado, and other operators could eventually join this plan as well. The Colorado Division of Gaming continues to issue both retail and mobile licenses in this growing sports betting market.
From May 2020 through February 2021, the state of Colorado has collected nearly $5 million in tax revenue, which is right on track with what was projected. The Colorado Water Plan is looking to spend nearly $100 million annually, and the sports betting tax revenue will be a solid starting point.
Bally's Selling Properties in Black Hawk
Bally's Corp, formerly Twin River Worldwide Holdings, recently announced a number of deals, and the gaming industry in Colorado will be affected. These properties will remain open during this transitional period, but Gaming & Leisure will take over in the gaming town.
This deal was for $150 million, and Bally's will lease the facilities to Gaming & Leisure. This sale gave Bally's Corp the funds needed to make a big splash in looking to grow its brand.
Bally's has agreed to acquire the Tropicana, which is located on the Las Vegas strip, giving this company some additional exposure. Gaming and Leisure will continue to own the casino resort but will collect rent while Bally's offers gaming at that popular establishment.
The Tropicana will be the first time that Bally's has a presence in Las Vegas, and it could lead to even bigger expansion from the growing company. Now that these two companies have reached this deal, it could also lead to future agreements that could make even more changes in Colorado.
Why not check back for more Colorado sports betting news, free bet offers, and CO sportsbooks updates.
Relevant news