Colorado Gets First Sports Illustrated Sportsbook
Categories:
News
|
Published by:
Tyler Jackson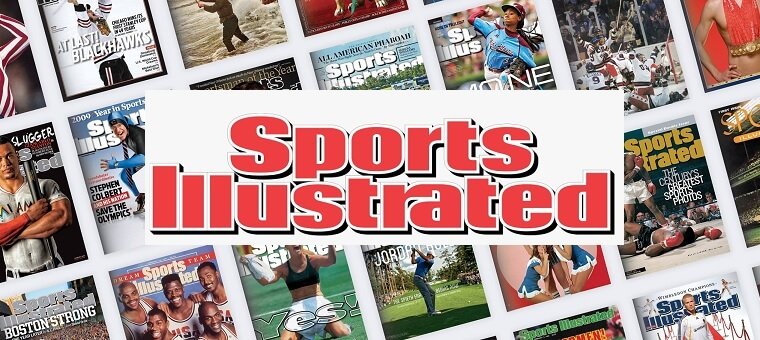 Sports Illustrated is the latest company that is attempting to break into the sports betting industry, and Colorado was chosen as the top market for the company.
The new SI Sportsbook is now open for business in Colorado but is only being offered online at this time.
Right now, the SI Sportsbook is not available on the App Store, but it will be at some point. This launch did come as a bit of a surprise to sports bettors in Colorado, as there wasn't a launch date announced before the website went live.
Signing up on the website is a bit difficult, and SI Sportsbook has noted that it could take a couple of days to prove a users identity. Uploading a driver's license from the state of Colorado is one way to get this process started, but the online site will list other available options as well.

In order to gain access into the state of Colorado, SI Sportsbook has partnered with the Colorado Grande Casino in Cripple Creek. This sportsbook venture was created when 888 Sportsbook and Authentic Brands Group agreed to a partnership, and it didn't take long for the SI Sportsbook to be rolled out.
There are currently 24 sports betting apps in the state of Colorado, and SI Sportsbook will bump that total up to 25. This company does plan to launch in several other states as well, but the success of this first launch will determine how quickly that it can happen.
Not having a mobile sportsbook app will hurt the overall launch of SI Sportsbook, but this company has offered a number of terrific promotions to boost interest. Sports Illustrated magazine also just released its sports betting issue, and that should help the company promote its new sports betting offering.
The welcome offer at SI Sportsbook is $50 in free bets when the first $10 bet is made at the sportsbook. Other promotions are also featured after the welcome offer, and there will be several features surrounding the local teams.
FanDuel FanFest Scheduled
FanDuel has already become one of the top sports betting options in the state of Colorado, but it is set to have an even bigger presence. FanDuel is a sports betting partner of the Denver Broncos, and the sports betting company is now taking that partnership to the next level.
On August 22, the first-ever FanDuel FanFest is set to take place at Empower Field at Mile High Stadium. The event is free to customers that have created an account at the FanDuel Sportsbook app, and this is something that is expected to take place annually.
The FanFest website has additional information available, and there will be some COVID-19 protocols and restrictions in place. The ChainSmokers are set to perform at the FanDuel FanFest, and a number of other professional sports legends are set to make an appearance as well.
There is plenty of hype and excitement surrounding the Broncos this season, and FanDuel is doing its best to add to the excitement.
Why not check back for more Colorado sports betting news, free bet offers, and CO sportsbooks updates.
Relevant news