Sports Betting Show Coming to Denver
Categories:
News
|
Published by:
Tyler Jackson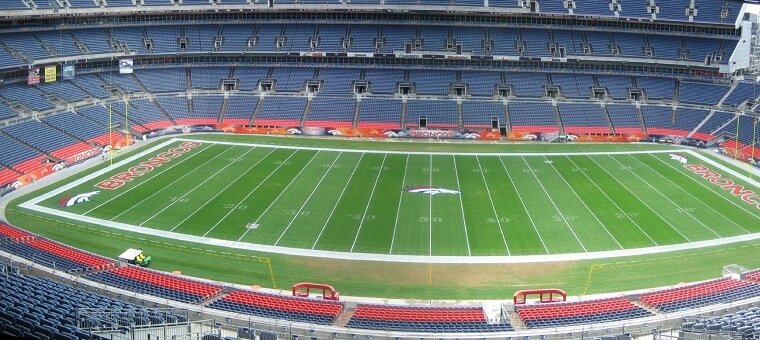 History was made this weekend as a sports betting show was broadcast live from an NFL stadium for the first time ever.
The site that this show took place was Empower Field at Mile High Stadium in Denver.
James Salinas is a sports handicapper, and he hosted a pair of shows this weekend from the Broncos' home field. This is set to take place each week that the Broncos are scheduled to play a road game. Salinas hosted The Pregame Show at noon ET and then hosted Betting Across America at 1 pm ET.
The Vegas Stats and Information Network (VSiN) and BetMGM worked together to make this dream a reality as both companies are looking to capitalize on the return of NFL football and the growing sports betting industry. The NFL recently allowed its teams to partner with sports betting companies, making it possible for this venture to take place at an NFL stadium.

Salinas is one of the most successful sports bettors in history, according to VSiN, having won more than $1 million in prize money from betting on sports. He is also a former employee of Rocky Mountain News in Denver, where he worked as a sports reporter and editor.
Fans will not be allowed to attend the live taping of these two programs, but that could change next season as COVID-19 restrictions are relaxed.
Colorado a Logical Choice
The entire sports betting industry continues to grow throughout the United States, but Colorado is a great example of the growth. Colorado has posted some big numbers since launching on May 1, and those numbers will continue to grow.
The popularity of the Denver Broncos throughout the state of Colorado is another reason that this was a logical choice for a new broadcast location. New operators continue to join the Colorado sports betting market, and this new show can bring new exposure to the industry.
College football is also back in action throughout the United States, and this new show will feature picks from that popular sport as well. The entire industry was able to survive the COVID-19 pandemic, but most experts expect things to take off in the coming months.
More Sports Wagering Programs Launching
Las Vegas has long been the sports betting capital of the world, and that city has started to see an increase in sports betting shows. Media companies are looking to capitalize on the growing industry, and they are targeting Las Vegas as the city to launch their new programming.
ESPN has just recently opened a new 6,000-square foot studio inside of the LINQ Hotel on the Las Vegas strip. ESPN produces its new Daily Wager show from that studio, and they are reportedly looking to launch new shows according to sources.
The VSiN program will reportedly open a new studio inside of Circa Resort, which is set to open soon. Circa Resort is expected to start offering gaming and sports betting at some point in October, and the new show should help increase exposure.
Relevant news