Colorado Sports Betting Industry Sees Huge Growth
Categories:
News
|
Published by:
Tyler Jackson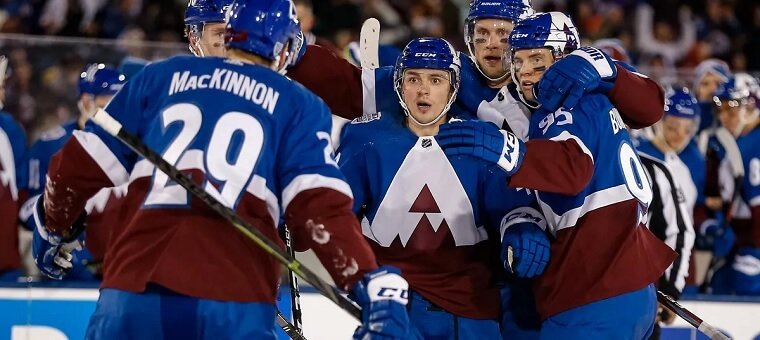 The sports betting industry in Colorado saw huge numbers in July as many professional sports made their return.
Sports betting handle was reported at $59.18 million during the month, which is just a sign of things to come.
Sports betting handle grew by more than 55 percent from June to July, and there were other factors in play other than the return of sports. More operators were able to launch during July, and casinos were up and running as well.
Colorado went ahead with its launch of sports betting on May 1, but there weren't very many live sporting events taking place in the US. Even then, the industry got off to a solid start in the first month, and the numbers have continued to grow.

The PGA Tour, UFC, and NASCAR all returned during June, and operators were ready to take bets on those sports. Major League Baseball and the National Basketball Association came back in late July, and those sports brought in plenty of action.
Colorado has two professional teams competing in their respective playoffs, and that should also drive up interest and betting handle in August. The Colorado Avalanche of the NHL and the Denver Nuggets of the NBA are both extremely popular in the state.
Industry experts believe that Colorado could become a huge player in the sports betting industry, especially by the start of 2021. Colorado is expected to compete with New Jersey sports betting and Nevada as the top betting markets in the US.
Top Operators Continue to Join Industry
One of the biggest reasons that Colorado is expected to become a huge sports betting market is because of the number and names of operators that are set to join. There were just a handful of operators that launched on May 1, but that number has continued to grow in the last few months.
DraftKings, FanDuel, and PointsBet have all made huge moves in Colorado since the May 1 date, and they have all formed partnerships with important sports teams or leagues within the state.
There are more than 30 commercial and tribal casinos located in Colorado, and all of these properties can offer retail sports betting as well. Even though these casinos are located in small towns in the Rocky Mountains, they will contribute to the sports betting numbers.
At the time of this writing, there are eight retail sportsbooks and 10 online sportsbooks up and running throughout the state. It's unclear when all of the retail sportsbooks will be open, but most are expected to launch by 2021.
Colorado received just $242,000 in tax revenue during July, but that number is expected to be much larger in the coming months. Experts believe that the state could see close to $20 million annually from the sports betting industry.
Residents of the state were sold on these large figures when they were voting last November to legalize the industry.
Relevant news