Score Media and Gaming Looking to go Public
Categories:
News
|
Published by:
Tyler Jackson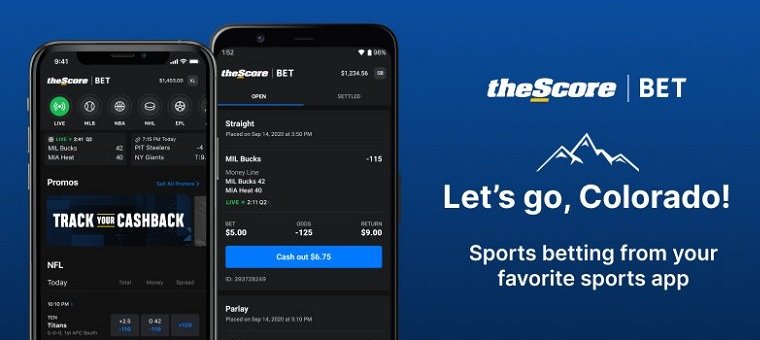 Score Media and Gaming made a huge announcement on Wednesday, initially reporting its request to become a publicly-traded company.
Score Media and Gaming is based out of Toronto but is looking to go public in the United States to become more successful in the growing sports betting industry.
Earlier this month, shareholders of the approval in Toronto agreed to a consolidation which will allow the company to target growth in the United States. Score Media and Gaming is intending on listing its shares on Nasdaq using the ticker "SCR."
This announcement also indicated that there would be five million shares available to the public in the United States. There have been recent rumors of this expansion by Score Media, especially after Penn National Gaming invested in the company in 2019 with a 20-year agreement.
These Class A shares will be available through companies such as Morgan Stanley and Macquarie Capital, but other syndicates will be used as well. An official price has not yet been listed for the potential shares, but the company has indicated that they will be offered at fair market value.
Score Media and Gaming is already popular in the United States through both theScore and theScore bet online sportsbook. theScore provides news and highlights of sporting events from around the world, but theScore bet launch has given this company tremendous growth and opportunity.
Even though this announcement will focus on the sports betting market in the United States, theScore is also working to help bring sports betting change to Canada. There was a recent bill proposed that would allow for single-game betting in Canada, but it's unclear if that bill will gain enough support to pass.
theScore Bet Live in Colorado
One of the markets that have already seen theScore Bet online sportsbook launch is the state of Colorado. This sportsbook is also available in Indiana, Iowa, and New Jersey, but the company will be targeting new markets in the coming months.
theScore Bet officially launched in the Colorado sports betting market back in September 2020, and it has become one of the most popular options in the state. Score Media and Gaming was able to secure market access in Colorado through a deal with Jacobs Entertainment, Inc.
theScore Bet was able to quickly attract new customers in the Centennial State by offering a terrific welcome bonus and some great promotions. New customers were able to earn a $100 free bet on their first wager, but that wasn't all that was included.
Each new customer at theScore Bet Colorado was eligible to receive up to $1,000 cashback on bets made within the first 60 days of opening an account. This sportsbook has continued to offer daily and weekly promotions to current customers as a way to keep them coming back.
Colorado sports betting continues to set new monthly handle records and is now one of the top five biggest sports betting markets in the United States. Going public should create some extra exposure for theScoreBet as it continues to grow in Colorado.
As popular as it may be, the betting app still falls down the pecking order when compared to BetMGM and DraftKings who take the lion's share of bets in the state.
Why not check back for more Colorado sports betting news, free bet offers, and CO sportsbooks updates.
Relevant news