Recover Suspended BetMGM Account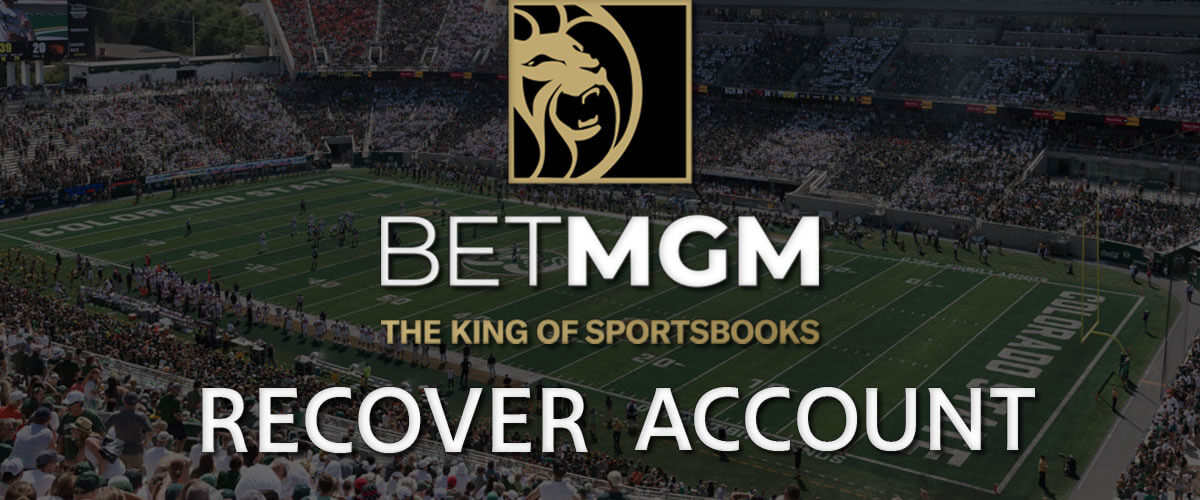 BetMGM is the online betting platform of the MGM group of casinos. It's one of the biggest betting brands globally and allows US players to benefit from the popular MGM Rewards. Bettors at BetMGM sportsbook enjoy some of the best sports betting services, from extensive sports coverage to exciting betting markets and a constant rotation of bonuses. It is an excellent place to find sports-specific offers on the NBA and NFL, not to mention lots of ongoing promotions for online casino games.
Waking up to find out that your BetMGM account is suspended can be an absolute nightmare, and unfortunately, there are plenty of reasons why this could happen. The first step to solving a problem is to find what caused it to begin with, and that's what we'll do in this article. Keep reading to uncover the mystery behind your BetMGM account suspension and how you can get it back.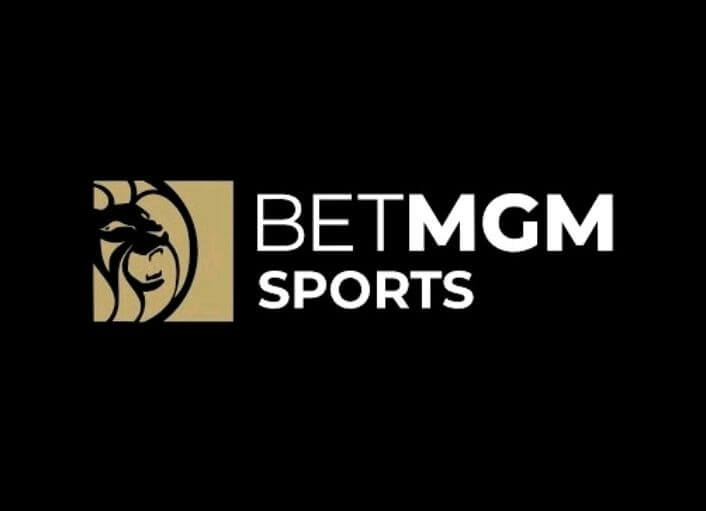 Our tips don't guarantee that BetMGM will unlock your account, as that is totally up to the operator. Instead, you can simply sign up at a new sportsbook app. Plenty of those are available in the US now. New Jersey alone has more than 20 operators currently running in the state.
Where you can no longer use your BetMGM account, you can opt for PointsBet, Caesars, DraftKings, and FanDuel as great alternatives. So long as you are located within a state with legalized sports betting, you'll have one or more alternatives.
No Sweat First Bet Up To $1,000
Clean layout
Easy to use betting app
Play-Through Bonus Up To $1,000
Huge welcome bonus
Quick payouts
Common Reasons for a Suspended BetMGM Account
Even at such a reliable sportsbook as this one, bettors sometimes complain about having their BetMGM account locked or suspended. This can be incredibly frustrating, but before you lose your head, you should know that there's always a compelling reason for your account suspension. Below are some of the primary ones:
Suspicious Online Betting Activity
Sportsbooks are pretty inflexible regarding any suspicious activities on the site. This may be connected to your betting patterns, failed attempts to log into your account, using a VPN, etc. Online gambling platforms tirelessly battle against money laundering and fraudulent activities. As such, the system will raise red flags at the slightest suspicious activity.
This guarantees player protection and ensures that your data, banking information, and any cash on the site are safe. It also protects the sportsbook as a business since they may be fined for security breaches or, worse still, lose brand reputation. If your account is flagged for suspicious activity, the chances of you regaining access are slim.
False BetMGM Account Details or Expired Documentation
It's important to enter your correct name, age, address, SSN, etc. BetMGM is a legal online sportsbook. Therefore it requires ID verification before you can take full advantage of your account. You'll need to send copies of a government-approved ID like your passport or driver's license. You'll also need to present some proof of address – a utility bill or a bank statement.
The operator will check these documents against the information you entered during registration. Your account will be suspended if it doesn't tally. You'll also have your account immediately restricted if your registration documents are expired. So make sure to confirm that they are still valid.
If your account is on hold for this reason, you can send an email to the BetMGM support team with the proper documents.
Failed Attempts to Login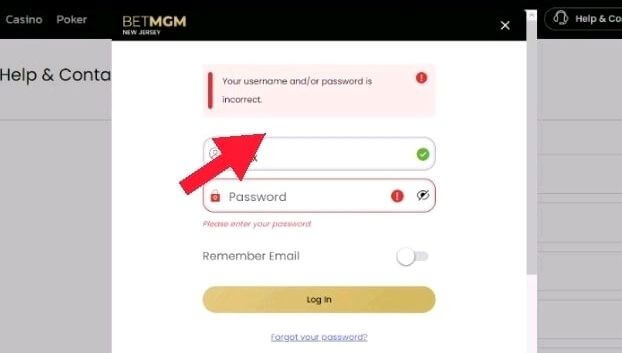 It's not unusual to forget your password and repeatedly enter the incorrect one when logging in. However, the sportsbook may think this is an attempt by third parties to gain unauthorized access. As a preventive security measure, they will block the account right away.
However, this is a pretty easy one to handle. Just send an email to BetMGM customer support confirming that you were indeed the one trying to access your account. You'll need to specify the following in the email:
Your first and last name
Your address
Your date of birth
Your account name
The email address associated with your BetMGM account
Winning Most of Your Bets on BetMGM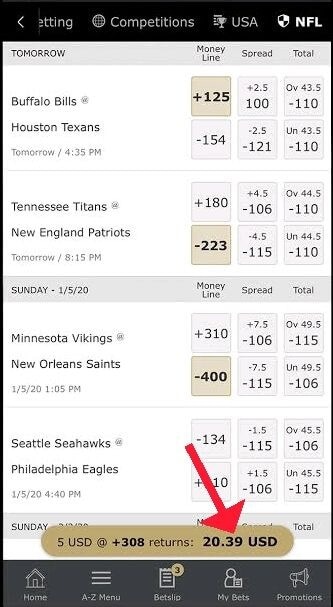 As strange as it sounds, you can have your BetMGM account suspended for winning too much. Firstly, the operator will investigate if suspicious betting patterns are linked to your winning streak. Match-fixing, third-party betting, and online hacking are common at online gambling sites and are often connected to suspicious winning patterns.
BetMGM prohibits using bots, Real-Time Assistance (RTA) tools, AIs, etc., to gain an unfair competitive advantage. So any signs of these will warrant a suspension.
On the other hand, you may just be a lucky fellow who has genuinely raked in big wins. Even then, you may only partially be in the clear. BetMGM may choose to close winning accounts for the sportsbook's benefit. At the end of the day, online betting sites are profit-inclined and have no intentions of going bankrupt because of bettors with too much good luck.
Infringing on Terms & Conditions
We always advise our readers to go through the terms and conditions on any site they choose to join. This may seem somewhat tedious, but infringing on the sportsbook's terms is the fastest way to get your account suspended immediately.
These terms generally include legal age, accepted states, VPN restrictions, and other literal rules for playing at the site. These terms extend to BetMGM free bets and other bonuses. Fortunately, bonus abuse doesn't lead to account closure. However, you'll lose all benefits of the bonus, which we're sure you wouldn't want either.
BetMGM Chargeback Requests
Sometimes, sports bettors wish not to take responsibility for a charge placed on their account. This may happen if there's been a problem with your bet slip or you feel the service didn't offer the value promised. It's also possible to request a chargeback if someone else used your card without your permission, in which case, you inform your bank to retrieve the funds from the online gambling merchant.
Recently, chargeback requests have been a medium to commit friendly fraud at US sportsbooks. Bettors could request their money back under false pretenses, leaving the sportsbook at a loss.
Whether for genuine purposes or not, online sportsbooks do not like chargebacks. BetMGM will most likely dispute the request to avoid refunding the amount. The operator can also close your account permanently as a consequence.
Inactive Accounts
Your account becomes dormant if you have made no account activity in a long time. The length of time that determines dormancy at BetMGM is a period of 365 days. If you have yet to log in or place bets at the BetMGM casino or sportsbook during this time, the operator will suspend your account.
Before you can reinstate your account, you'll need to contact support and present the required documents. The good news is that this is one of the more straightforward account suspension issues and should be resolved relatively quickly.
What to do to Recover Suspended BetMGM Account
If you have a suspended account at BetMGM for any of the reasons highlighted, you'll need to contact customer service. NJ bettors can do so at support.nj@betmgm.com. If you reside in West Virginia, Pennsylvania, Colorado, or any of the 20 states with the BetMGM mobile sports betting app, you can drop a message at the relevant email.
But we should put a disclaimer on the fact that you have no guarantee that your account will be restored. Lenient cases such as failed login attempts or expired documents can easily be proven as a genuine mistake or oversight. However, the decision to suspend a betting account on suspicious activity or multiple accounts is often definitive.
In any case, it may take several business days to hear back from the BetMGM customer support. The quick fix once you've received notification about a BetMGM sports betting account closure is to look for some other operator to take your bet on that urgent basketball or NFL game.
Will BetMGM Let You Open Another Account?
BetMGM, or any other sportsbook for that matter, will not let you register a new account when your current one is on hold. It's not hard to see why, though. If your account is on hold because of suspicious activity or a violation of the terms and conditions, it would be counterproductive to let you create another account. It would also go against the sportsbook's policy regarding having multiple accounts.
The only way to continue betting at the site is for your account restriction to be lifted. As we've hinted already, the quicker option to get back into the action is simply to register with another online sportsbook.
Other Sportsbook Apps if BetMGM Doesn't Restore Your Suspended Account
BetMGM is among the popular online sports betting options in the US. But there are several other top sportsbooks that we've given higher ratings and that are live in many legal states as the BetMGM app. These operators offer some of the most competitive odds and many exciting ways to wager on your favorite events.
New users get free bets and risk-free first bet offers, too, to launch the experience. Our recommended alternative apps cover every major tournament and event, including the Super Bowl, March Madness, etc. Lots of niche sports are also available, and with the streamlined sign-up process available, you can begin placing bets sooner than you expect.
No Sweat First Bet Up To $1,000
Clean layout
Easy to use betting app
Play-Through Bonus Up To $1,000
Huge welcome bonus
Quick payouts
FAQ's
Why has my BetMGM deposit been restricted?
The most common reason why your BetMGM sports betting deposit has been restricted is that you have not completed the verification process. If you have verified your account but have applied deposit limits or shown signs of problem gambling, the operator will also restrict your deposits. These restrictions may be a daily, weekly, or monthly limit to curb gambling excesses.
What to do if I can't get my BetMGM account back?
When an account suspension cannot be reversed, which is often the case, you can register at any of the top sportsbook alternatives in the state. We recommend Pointsbet, DraftKings, FanDuel, and Caesars. Among these four options, you should be able to find one or more in any legal sports betting state.
Will BetMGM confiscate my money due to a suspended account?
If your account is permanently suspended, you will lose your account balance and any pending payouts, bonuses, and winnings. The sportsbook will make it so that you cannot log in or bet online. As such, you can't claim any funds from the account.
What do I do if my BetMGM account is hacked?
You should contact customer support if you notice that your BetMGM sportsbook account has been hacked. The operator will most likely temporarily close your account to investigate and resolve the matter.
Can you make more than one account with BetMGM?
No, sports bettors cannot own more than one BetMGM account. Having multiple accounts is one of the many reasons why the operators restrict players' accounts since bettors use this means to abuse bonuses and other rewards available on the BetMGM website.