PointsBet Acquiring Banach Technology
Categories:
News
|
Published by:
Tyler Jackson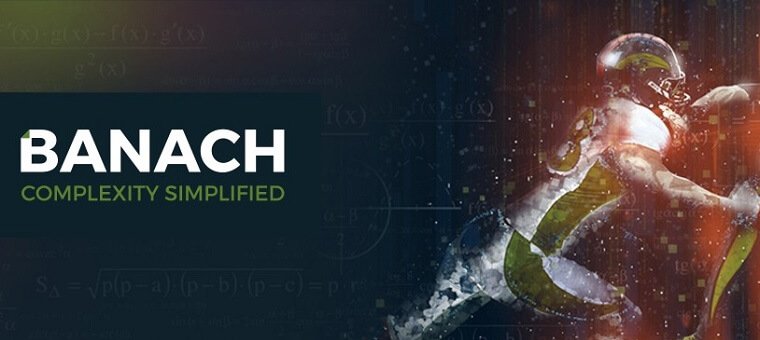 PointsBet Sportsbook is starting to become a real force in the US sports betting industry, especially in the state of Colorado.
This is an Australian-based sports betting operator, but the company has also built its US headquarters in Denver.
Colorado is one of the fastest-growing sports betting markets in the US, and PointsBet has helped the Centennial State achieve that success. PointsBet has been successful in creating partnerships throughout the US, including a massive deal with the National Hockey League.
Now PointsBet is looking to make some major improvements on its site, most notably when it comes to live betting. The company announced this week that it has agreed to purchase Banach Technology Limited.

This deal came with a price tag of $43 million but could help PointsBet become one of the leading providers of live betting in the US, especially on the four major professional sports. Banach Technology Limited is based out of Dublin, Ireland, and the company provides risk management solutions to sportsbooks.
Setting live betting odds can be a bit tricky for sportsbooks, and there is a potential for great loss. By using the models produced by Banach, PointsBet should be able to produce betting odds and lines that are fair and safe.
Live or in-play betting has become extremely popular in the United States, and it is going to continue on that trend in the coming years. Industry experts believe that live betting will make up nearly ¾ of all bets placed in the US at some point.
The top four executives at Banach Technology will move into new roles with PointsBet, and the company will continue operating in the same fashion. That group will now be reporting directly to PointsBet, and the sportsbook will have access to all of the models.
PointsBet also announced a deal with Genius Sports back in October 2020, and that will allow the sportsbook to live stream a large number of select sporting events.
Huge NCAA Tournament Promotions Available
One of the biggest reasons that PointsBet has become so popular in Colorado and throughout the United States is due to the ongoing promotions that it offers. It should come as no surprise that PointsBet is stepping up its game once again, this time for the 2021 NCAA Men's Basketball Tournament.
For starters, PointsBet is offering the best future betting odds in the US sports betting industry, and that promotion will be offered until the start of the first game on Friday. PointsBet is also offering a number of boosted odds bets, and the Colorado Buffaloes will be included in this promotion.
PointsBet is known for offering a number of promotions centered around parlay wagers, and that is the case once again for this event. Parlay insurance is available, and a complete list of terms and conditions can be found on the sports betting site.
This new live-betting technology will help PointsBet grow and expand throughout the United States, but it will continue to draw in customers with bonuses and promotions.
Why not check back for more Colorado sports betting news, free bet offers, and CO sportsbooks updates.
Relevant news