No-Limit Betting Available in Colorado
Categories:
News
|
Published by:
Tyler Jackson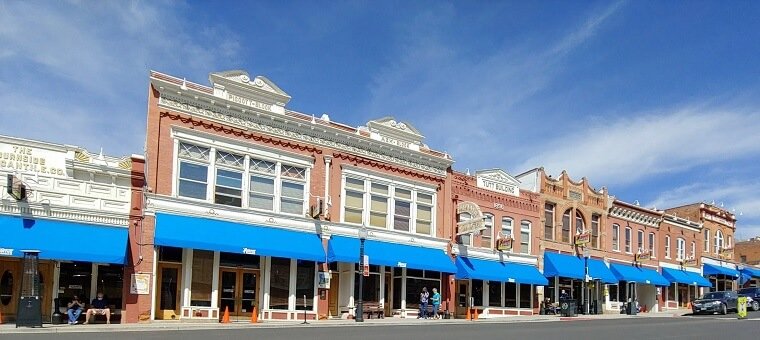 The one-year anniversary of legal sports betting occurred on May 1, 2021, and Colorado was able to put up some impressive numbers in the first 12 months.
May 1 also marked another important day for the Colorado gaming industry as no-limit betting officially launched at retail casino properties in the state.
Voters in Colorado approved Amendment 77 in November 2020, and that gave casinos the opportunity to increase betting limits on both slots and table games. Each casino is able to set its own limits, and customers will still see some limits in place.
Casino owners in the towns of Black Hawk, Cripple Creek, and Central City were campaigning for this change in an effort to grow their business. After lawmakers were able to pass Amendment 77, voters in the state successfully made it a new law.

According to various reports, most casinos have set new limits somewhere between $500 and $1,000. Casinos are allowing their top customers to have a limit of $2,500 in some cases.
Not only have new betting limits been established at the retail casino properties, but new games have been added as well. Despite the state having a solid casino gaming industry, customers were limited in the games that were available to them.
Even though the new rules went into effect on May 1, the change was not immediate for every game and at every property in the state. It took casinos some time to establish the new machines, and they also needed additional approval from the Colorado Division of Gaming.
Since Amendment 77 was passed, companies that are already established in Colorado have made new investments into the state or looked to build new properties. The allowance of both retail and online sports betting has also helped the state attract some of the top gaming companies in the world.
One issue that has delayed the roll-out of new betting limits is casinos are still struggling to find enough workers to man the casinos. Most properties in the state have limited hours for table games, and that continues to affect the overall revenue numbers.
Colorado Gaming Helps Full House Resorts
Full House Resorts owns and operates Bronco Billy's Casino and Hotel in Colorado, and that property played a large role in a strong first quarter for the company. During a first-quarter earnings report, Full House shared that revenue was up by nearly 37% year-over-year.
The operating income for Full House Resorts for the first three months of 2021 was $8.7 million, which was massive growth. Full House still posted a net loss of $3.4 million for the first quarter, but that is expected to improve in the coming months.
Full House has already started improving its standing in Colorado, and the new Chamonix Casino Hotel is set to open at some point late in 2022. After Colorado approved Amendment 77, Full House increased the new construction project by nearly 70 percent.
When this construction is complete, Full House has already announced plans to shut down Bronco Billy's for up to four months to make improvements to that site as well.
It has been a difficult year for the whole world, not just the casino industry in Colorado. Luckily, things seem to be getting back to normal and most of the casinos in Colorado are now open, albeit it at reduced capacity for now.
Why not check back for more Colorado sports betting news, free bet offers, and CO sportsbooks updates.
Relevant news