New sportsbooks heading to Colorado
Categories:
News
|
Published by:
Tyler Jackson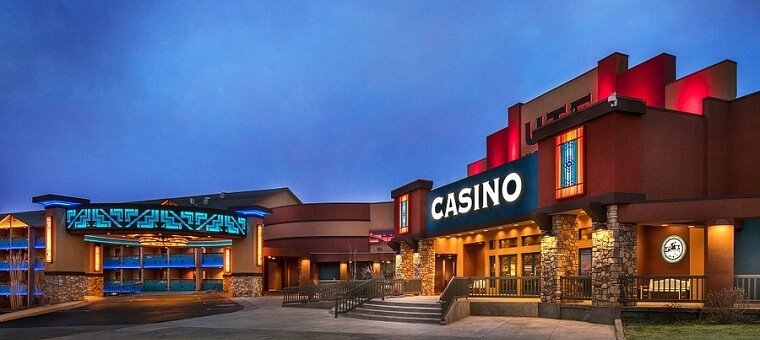 The Colorado sports betting industry remains one of the top in the United States, and it also continues to grow.
Just this week, it was announced that two new CO sportsbooks would likely be coming later this Fall, including the first-ever at a tribal casino.
The Ute Mountain Casino has been looking for a sports betting partner in the state of Colorado. It was finally able to reach an agreement with IGT PlaySports. Ute Mountain and IGT have agreed to a multi-year deal, and there are plans to launch by the beginning of September.
At this time, it appears as if this will only be a retail sports betting option, but a mobile sportsbook could be added at a later date. IGT is already in the state of Colorado as it powers several different brands of sportsbooks.
This deal will call for IGT to set up its PlaySports platform at the Ute Mountain Casino, and self-service kiosks will be set up on-site. The Ute Mountain Casino is located in the Southwest portion of the state, and it will be the first option that can be found outside of the three gaming towns.
In the release of this announcement, Rick Scheer stated, "IGT has been a trusted partner of Ute Mountain Casino for many years. We are excited to expand our relationship and differentiate our casino with the introduction of sports betting, and personalized betting offers." Scheer is the general manager of the casino and believes that this will be a great addition to the property.
The Sky Ute Sportsbook is currently available as a mobile sports betting option through a Tribal Nation, but there isn't a retail sportsbook attached.
BlueBet Looking For License
PointsBet is an Australian-based sports betting operator that has already found plenty of success in the state of Colorado. PointsBet has actually built its US headquarters in Denver, and it has become a top betting option.
That success has another Australian operator, BlueBet, looking to launch in the state of Colorado as well. BlueBet released a statement last week, and Colorado was listed as a priority target as the company attempts to break into the United States.
The initial plan for BlueBet is to launch in Colorado, Iowa, and Virginia at some point during the first quarter of 2022. At this time, BlueBet has not applied for a sports betting license in Colorado as it is still trying to establish a partner with available skins.
The company currently doesn't have any plans to launch a retail sportsbook in Colorado, and it doesn't need to find a casino with a retail opening. There are currently 22 sports betting apps in the state of Colorado, and BlueBet will be joining an extremely competitive market.
Leaders of BlueBet have also made it known that there will likely be a name change involved before the app goes live in the US. The company doesn't want to be associated with the Democratic Party as that could lead to some friction.
Why not check back for more Colorado sports betting news, free bet offers, and CO sportsbooks updates.
Relevant news