More Liberal Gambling Laws in Colorado
Categories:
News
|
Published by:
Tyler Jackson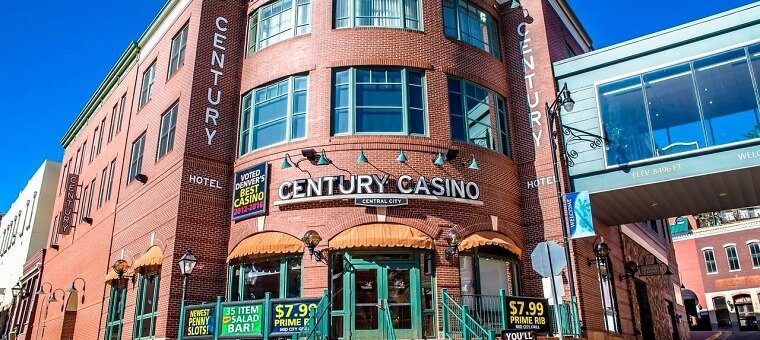 Playing games of chance with real money at US online casinos is not legal everywhere and for people in the state of Colorado, it can be a confusing matter, especially when it comes to doing so online. The gambling laws in the Centennial State are simply not very clear but lawmakers there are often seen as being quite liberal; this is evident when one considers that Colorado was the first state to legalize marijuana. This makes many of us wonder whether there could be a significant change to the online gambling laws in the state of Colorado any time soon.
Gambling Laws in Colorado and US Online Casinos
The Office of The Attorney General of Colorado states that an amendment to the state constitution would be needed to authorize online gambling in the state. However, state law does not expressly prohibit online gambling. While authorities in the state do not actively pursue anyone who gambles at US online casinos and no one has ever been charged with such a thing, it would be a big step forward to openly allow and regulate it.
There are three specific cities in the state that have allowed physical casinos and that is because local law is referred to in Colorado. In fact, there are other gambling activities that are allowed such as the lottery, horse racing, and more, meaning that there is hope yet for real online casinos in Colorado and other parts of the USA. Plus, the state gets millions of dollars in yearly revenue from gambling and that could be a lot higher if it chose to formally legalize US online casinos.
An Amazing Source of Revenue
Colorado recently legalized sports betting and that has brought in millions of dollars in revenue; in fact, Colorado raked in over $59 million in July alone from this and that is only the third month that sports betting has been legal in the state. Legalizing and properly regulating online gambling would bring in a lot more and that is something that state officials are quickly becoming more aware of. That in itself might lead to changes in the law soon that would allow Colorado residents to gamble online without having to worry about whether they are breaking the law or not.
Online Casino Options for Americans
Even if the legality of online gambling in the state of Colorado is not exactly clear, that could change at any time and one thing that does stand out when looking at the available information on the matter is that players who place bets at offshore online casinos are not violating the law in any way. That probably has you wondering what trustworthy online casino options there are for Americans which happen to be offshore.
The fact of the matter is that not only are there plenty of good gambling site options out there for Americans but so many, in fact, that you will probably not have time for all of them. What you will want to do is pick the right ones for you according to various factors such as the types of games that they offer and the types of promotions you can take advantage of.
How to Choose an Online Casino
Perhaps the biggest issue that people face when they are considering joining an online casino is whether they can actually trust it with their hard earned money or not. You will be happy to learn that the online casino industry has now been around for over 20 years and is generally considered to be just as legitimate as physical casinos. Having said that, you should make sure that gambling sites that you consider have a proper license from a reputable gambling jurisdiction such as the UK Gambling Commission or the Curacao Gaming Commission, both of which are highly reputable and respected in the industry.
Of course, you will also want to be welcomed by online casinos for US players with an incredible bonus that will increase your bankroll and your chances of winning even more. You will also want to take a good look at the banking options being offered since that can make a huge impact on how easy or hard it will be for you to deposit and withdraw money.
Relevant news