Casino Games Could Return to Colorado Soon
Categories:
News
|
Published by:
Tyler Jackson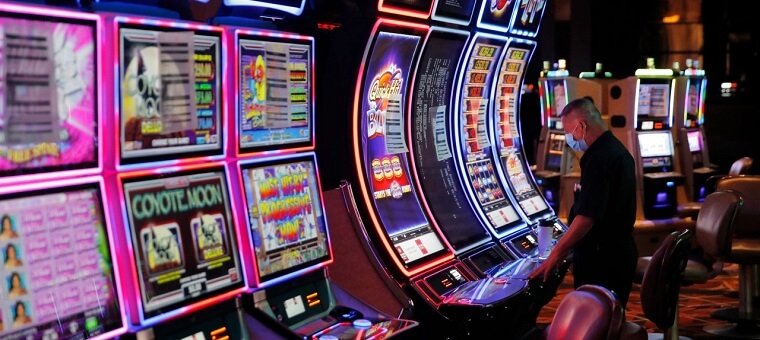 Casinos were able to reopen in the state of Colorado in the middle of June, but they could only offer slot machines to their customers.
This kept many customers away from the casinos, and it limited the amount of money that the casinos were able to make.
All of the casino gambling takes place in three remote towns in the Rocky Mountains, and these casinos have a plan to get both poker and table games back in action. Gilpin County has submitted an official proposal to the Colorado Department of Health and Environment in hopes of convincing them to allow both poker and table games at the casinos.
The proposal has not been officially released to the public, but sources have noted that it contains several unique health and safety protocols. Keeping both customers and employees safe is the number one concern in this proposal, and the casinos believe that this can be done while still offering these games. It is unclear if Colorado Poker Tournaments will be able to return anytime soon.

There would be a set limit on the number of players allowed at each poker table or other table games, and dividers would also be installed to keep players and the dealer separated. Casinos have already been practicing social distancing, and they believe that they can limit the amount of customer-to-customer exposure that takes place.
Casinos will also be ramping up their cleaning of each facility, and the cards will be changed out much more often than normal. Masks will be required by all customers when sitting down at a poker table, and the dealers will be responsible for enforcing this new regulation.
Colorado is starting to see a decline in the number of positive COVID-19 cases, and casinos are hoping that some restrictions will be lifted soon. A sudden surge or spike in positive cases could close down the casinos for the second time since March. Blackhawk casinos in particular have been heavily hit with the restrictions.
Cripple Creek Casinos Doing Better Than Expected
The casinos in Cripple Creek have reported some very impressive numbers despite being limited in the number of guests that they can serve. Most casinos expected the total number of guests to be low when they reopened their doors, but that hasn't been the case.
Casino revenue from slot machines is actually higher than the numbers reported during the same period from a year ago, and that speaks to the desire for customers to resume their betting. The reopening of casinos will also allow for retail sports betting to take place, and that industry is expected to take off in the state of Colorado.
Cripple Creek casinos were allowed to reopen on June 15, and sports betting resumed on July 15. Slot machines have brought in a ton of revenue since the casinos have been able to reopen, as customers have not been able to play poker or other table games.
Colorado is set to become one of the leaders in the gambling industry in the United States, and their recent numbers highlight this fact. Expect the numbers in Colorado to continue to grow in the coming months as more restrictions are lifted.
Relevant news