eSports Sportsbook Coming to Colorado
Categories:
News
|
Published by:
Tyler Jackson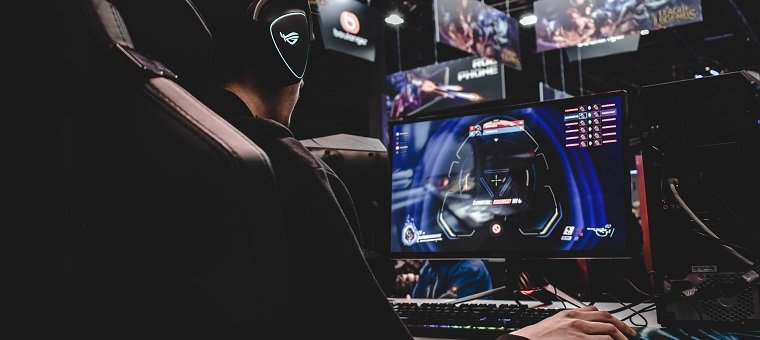 The sports betting industry in the United States continues to grow, and it doesn't appear things will slow down anytime soon.
A Native American tribe in Colorado is hoping to start the next big trend by focusing on eSports.
During the initial few months of the COVID-19 pandemic, sportsbooks from around the country started offering betting action on eSports markets. Most sportsbooks have pushed eSports aside again with the return of live sports, but that could soon change.
The Sky Ute Casino in Colorado is planning to launch an eSports sportsbook, where all of the betting action will be dedicated to eSports. This would be the first sportsbook of its kind in the United States.

The Southern Ute Tribe owns and operates the Sky Ute Casino, and this tribe already made history earlier this summer. This tribe became the first Native American Tribe to offer a mobile sports betting app that could be used throughout the state. This mobile betting platform was launched in June.
USBookmaking and GameCo have partnered with the Sky Ute Casino in Colorado to help with the planning and launch. Colorado has already legalized betting on eSports, but sportsbooks usually offer betting on a much smaller scale.
USBookmaking released a statement on Wednesday morning confirming that it has been looking to break into the US market for a few years. GameCo will be tasked with developing the Esports betting platform and with running the app.
The eSports world got a huge announcement on Tuesday when TechnoBlood announced it would organize and launch the World Super League. The South Korea-based company plans to have massive prizes available for this global eSports league.
DraftKings in on eSports
DraftKings Sportsbook is one of the early leaders in the state of Colorado, and betting on eSports is available through that operator. DraftKings is one of the biggest names in the industry that offers betting markets on the growing trend.
States such as Iowa and New Jersey did not initially allow for betting on eSports when the sports betting law was signed, but that has since changed. Both states were able to get a new bill passed to help bail out sportsbooks when live sports were shut down.
DraftKings announced that the number of customers playing Daily eSports in March was 20 times more than during a normal month. ESports Daily Fantasy entries were up almost 50 times as much as a normal day.
League of Legends has actually been offered at DraftKings since 2013, but the operator added new games when the pandemic first hit. DraftKings now offers DFS games on Rocket League, Counter-Strike: Global Offensive, and Call of Duty.
DraftKings has also added an eSports tournament to the popular Championship series, and that is the first time in history that this has happened. FanDuel Sportsbook, a competitor to DraftKings, offers Counter-Strike: Global Offensive at its site.
Professional sports have also started to embrace the world of eSports, and NASCAR launched its own iRacing Pro Invitational Series during the pandemic.
Why not check back for more Colorado sports betting news, free bet offers, and CO sportsbooks updates.
Relevant news