DraftKings and Colorado Rockies Reach Deal
Categories:
News
|
Published by:
Tyler Jackson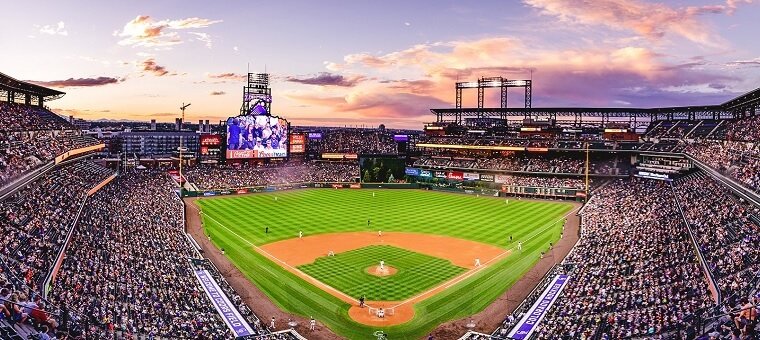 DraftKings has already emerged as one of the leaders in the Colorado sports betting industry, but its presence has continued to grow.
Last week, DraftKings announced that it had reached a deal with the Colorado Rockies of Major League Baseball.
This new deal will make DraftKings the official daily fantasy and sports betting operator of the Colorado Rockies, and this is the first deal that the MLB team has inked. DraftKings will now be able to reach a completely new fanbase, and it will be able to showcase its world-class product.
DraftKings has been offering DFS contests to residents of Colorado since 2012, and it officially launched sports betting on May 1, 2020. The company was one of four that was ready to roll out a mobile sports betting app on the first day that the industry launched.

One of the biggest advantages for DraftKings as a part of this new deal is the in-stadium advertising rights that it will receive. The Rockies are one of the most popular professional teams in the state, and this should drive up business for the sports betting operator.
Along with receiving advertising opportunities, DraftKings will also be authorized to use official logos and trademarks of the Colorado Rockies. These logos will be displayed at DraftKings retail sportsbook location as well as seen on the mobile app.
DraftKings and the Colorado Rockies will also work together to create digital content that will be shared through the DraftKings mobile app as well as through the Rockies online platforms. Rockies players will make virtual appearances, and live videos will be shared as well.
Major League Baseball has long been against the sports betting industry, but things started to change in 2018. The Detroit Tigers were the first MLB team to ink a deal with a sports betting operator, partnering with PointsBet in July 2020.
DraftKings was also able to ink a deal with the Chicago Cubs earlier this summer, and this trend is expected to continue in the coming months.
Retail Sportsbook Now Open
DraftKings is already off to a huge start in the state of Colorado, but its presence is expected to grow even more. The new DraftKings retail sportsbook is now open for business at Mardi Gras Casino in Black Hawk, Colo.
Along with offering retail sports betting in Colorado, the new sportsbook at Mardi Graw will provide guests with a unique sports viewing and hospitality experience. DraftKings has developed the sportsbook and sports betting lounge with the common sports bettor in mind.
Included at the sportsbook is a full-service sports bar that will become a popular place to watch sports in Colorado. There are more than 40 televisions along with a huge video board that displays all of the current betting odds.
There are kiosks set up on location that can be used by sports bettors that are looking to place bets. Black Hawk is one of three remote towns that can offer sports betting, and landing DraftKings will make this a popular sports betting destination.
Relevant news