Cripple Creek Casinos Set to Get Huge Boost
Categories:
News
|
Published by:
Tyler Jackson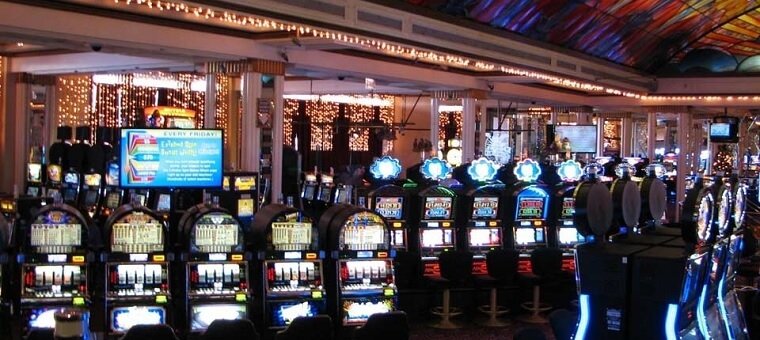 In November, voters in Colorado approved Amendment 77, which takes away casino limits for the three gambling towns in the state.
Even though that amendment was approved, it did not bring about immediate changes.
Cripple Creek, Central City, and Black Hawk are the three towns in Colorado that can offer casino gambling, and these three towns were all in support of removing gaming limits. Central City and Black Hawk wasted little time adopting the new limits, but Cripple Creek took the next step last week.
Cripple Creek is located in Teller County, and council members had to approve the new limits and issue a start date. According to a recent meeting, these new betting limits are set to take effect on May 1.

Voters in Cripple Creek also approved additional measures back in November, and those will take effect on the same day. Casinos in the town can now offer additional casino games, and there won't be a cap on betting limits.
There are 12 casinos located in Cripple Creek, and the Colorado Limited Gaming Control Commission has given these properties a list of new games that they can offer. New poker games, versions of baccarat and blackjack, and new keno-style games are included on this list.
In the past, casinos have had to submit a formal proposal to the city and county council when they are looking to add new games. This will no longer be the case as any games approved by the Colorado Limited Gaming Control Commission can be offered.
There was a $100 limit on bets at slot machines and all table games, but that limited the amount of revenue that could be brought in. Sports betting in Colorado did not have to follow these guidelines, and it prompted a change in casino gambling as well.
Casinos are still expected to set betting limits for certain games, but it could be done on a customer-to-customer basis. Several new properties in Cripple Creek are expanding their casino room floors in hopes of providing more space to offer new games.
Still COVID-19 Limitations
Casinos in all three gambling towns in Colorado are still operating under restrictions put in place to help stop the spread of COVID-19. This pandemic has had a devastating effect on the casino industry, but it appears that there is an end in sight.
Table games are still off-limits, but the state continues to progress through mitigation levels, and these games will likely be available when the new limits take effect. All three gaming towns have seen a massive decline in tourism and revenue due to these restrictions, and a boost in revenue will be needed.
Colorado Sports betting is still expected to continue to grow in the state, but casino gambling will also see a huge boost in 2021. These new betting limits are expected to get the Colorado gambling industry back on track, just as soon as COVID-19 limitations are lessened as well.
Why not check back for more Colorado sports betting news, free bet offers, and CO sportsbooks updates.
Relevant news