Colorado Sports Betting Posts Huge October
Categories:
News
|
Published by:
Tyler Jackson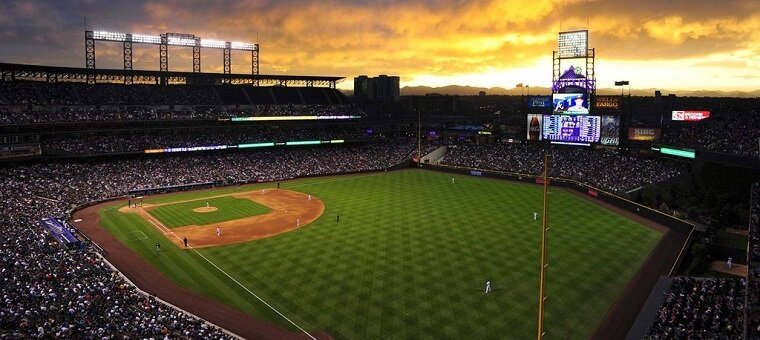 Since launching sports betting on May 1, the state of Colorado has continued to see an increase in its sports betting industry.
The month of October saw new record totals in both betting handle and revenue, and this trend is expected to continue in the months ahead.
CO Sports betting handle actually increased just 1.5 percent from September, but there were fewer sporting events to bet on last month. November is traditionally a big month in the sports betting industry, and Colorado should see a huge jump in those figures.
The state of Colorado also saw a 91.5 percent tax increase in October, and tax revenue was at an all-time high. Sportsbooks brought in more than $824,000 last month, helping the state recover financially from the ongoing COVID-19 pandemic.
The online portion of the sports betting industry continues to lead the way, accounting for more than 90 percent of all of the wagers placed. All retail sports betting locations are in remote parts of Colorado, making CO sportsbook apps and mobile betting an attractive option for bettors.
Colorado is currently in the top five in terms of sports betting markets, but that could change once Illinois posts its numbers. New Jersey, Nevada, Pennsylvania, and Indiana are currently leading the way in the growing industry.
More operators are set to launch in the early part of 2021, and more competition is good for the Colorado market.
Football Leading the Way
It comes as no surprise that football was the most popular sport to bet on in Colorado during the month of October. Baseball had been leading the way in terms of seeing the most betting action, but the NFL carried the total last month.
Professional football brought in more than $62.6 million during October, and college football chipped in with $16.1 million in wagers. Baseball remained second on the list at $21.7 million in total bets.
The sportsbook operators in Colorado are still offering many promos and bonuses for customers, and that affected the tax revenue that was generated for the state. Sportsbooks paid out more than $7.2 million in promos last month, which was slightly more than what was paid out in September.
US Over $3 Billion
With the recent numbers posted from both Colorado and Illinois, it appears that the United States sports betting industry has eclipsed the $3 billion mark for the first time in history. Illinois has not yet announced its October totals as that state is almost a month behind in posting.
If Illinois was able to bring in at least $182.3 million for the month of October, then the US would set a new record. In September, Illinois took over $300 million, and that number should be much larger in October.
New Jersey posted a sports betting handle of more than $800 million in October, easily shattering the previous record. Of the 15 states that have reported October figures, 13 of them set new records for betting handle last month.
Check back for more legal Colorado sports betting news, free bet offers, and CO sportsbooks updates.


Relevant news