University of Colorado Strikes Deal With PointsBet
Categories:
News
|
Published by:
Tyler Jackson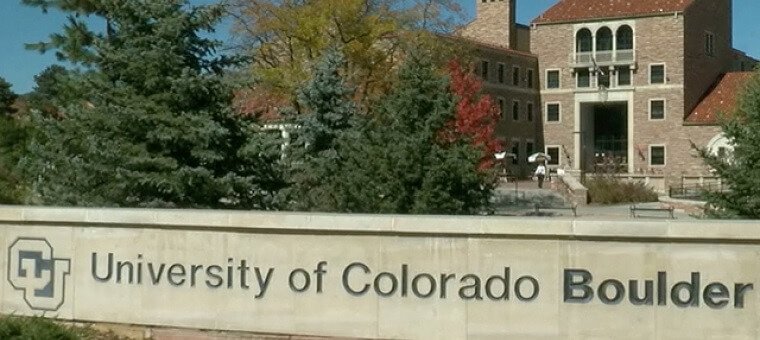 PointsBet has been busy striking deals and forming new partnerships of late, and this time it has found an unlikely partner.
Earlier this week, PointsBet and the University of Colorado announced a multi-year partnership.
This is the first time in history that a sportsbook operator has signed a deal with a college or university. The agreement is reportedly for five years, and this landmark deal could pave the way for similar deals around the country.
PointsBet was originally founded in Australia, but it broke into the United States sports betting market in 2018. It first launched its brand in New Jersey, but it has since expanded into other states.
PointsBet has built its United States headquarters in Denver, and it is expected to become huge leaders in the Colorado sports betting market. Signing a deal with the University of Colorado makes sense, but this is an unusual partnership.

Through this deal, PointsBet will receive signage at University of Colorado basketball and football games, and the university will help promote the company as well. PointsBet will be paying the University of Colorado a large fee, which will help the sports department get through a difficult year.
Colorado competes in the Pac-12 Conference, and that league has canceled all sporting events until at least Jan. 1, 2021. The university is in desperate need of money, and this deal will help the school get through the budget shortfall.
PointsBet has made similar deals with both the Denver Nuggets and Colorado Avalanche, and those two teams should also help promote the brand. In Michigan, PointsBet became the first official sports betting partner of the Detroit Tigers.
The company has also landed a huge five-year deal to become the official sports betting partner of NBCUniversal. PointsBet will look to continue to grow, but it's unclear if it will pursue more deals with colleges or universities.
NCAA Not in Favor of Deal
The NCAA has not publicly commented on this new deal between PointsBet and the University of Colorado, but it cannot be pleased. The NCAA has strongly opposed sports betting in the past, and the belief is that it could hurt the integrity of the sport.
Earlier this summer, the United States Congress held a hearing titled "Protecting the Integrity of College Athletics," and it was centered on keeping sports betting out of collegiate athletics. Even though this deal does not permit gambling or promote gambling at the University of Colorado, it is still a step in that direction.
Still No Launch in Colorado
No launch date has been set for Pointsbet Sportsbook in Colorado, and residents of the state are getting impatient. Most believed that the launch would take place before the start of the 2020 NFL season, but that is no longer the case.
PointsBet has instead shifted its focus to Illinois, and it is expected to launch this month. Illinois is another major sports betting market, and PointsBet will be facing much less competition in the Land of Lincoln.
Relevant news