Colorado Sportsbooks Ready For Pac-12 Football
Categories:
News
|
Published by:
Tyler Jackson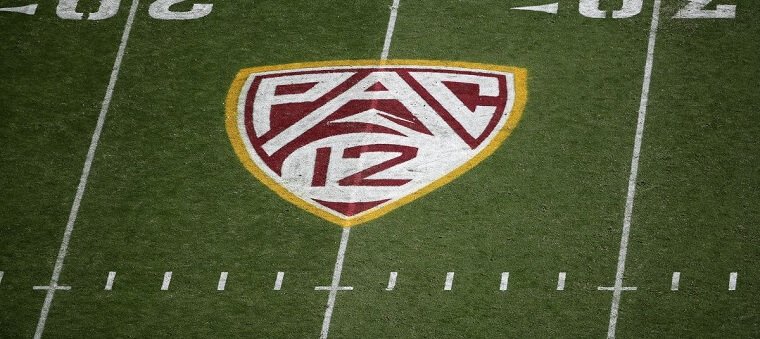 The sports betting industry in Colorado is off to a terrific start, but those numbers are expected to receive a huge boost soon.
The 2020 college football season is well underway, but three important conferences have yet to begin play.
The Big Ten Conference will get things underway this weekend, and that is always one of the most popular leagues to bet on. Closer to home, both the Pac-12 and the Mountain West are also slated to get things going soon.
Sportsbooks in Colorado aren't expecting a huge spike in numbers for any one particular weekend, but it is expected to be a season-long trend. College football has already brought in plenty of interest, but that interest is only set to increase.
Stephen Macken, a representative of FanDuel Sportsbook, points out the importance of college football betting, especially the Pac-12. Local bettors are looking for new betting markets, and that league will provide that soon.
Colorado Sports betting launched on May 1, despite the entire sports world being shut down due to COVID-19. Sportsbooks had to look to other countries for betting options or had to offer bets on obscure sporting events.
There were just a handful of operators ready to launch in May, but that number has grown tremendously in recent weeks. That, along with the return of live sports, has caused a huge spike in sports betting numbers.
In August, the sports betting handle in Colorado topped more than $128 million, easily shattering the previous record. September numbers have not yet been released, but they are expected to blow past the August totals.
Betting on the Denver Broncos has already become a huge hit with Colorado sports bettors, but there are plenty of college football fans as well. The University of Colorado is a popular team in the state, but there are other Pac-12 fans scattered throughout as well.
After the World Series ends next week, football will be the only sport still playing this fall. The college football season will fill the void as sportsbooks wait for the start of the 2020-21 college basketball season.
Games Throughout the Week
Traditionally, college football games are played on Saturday, with NFL games taking place on Sunday. That won't necessarily be the case in 2020 as conferences are looking to increase exposure by playing games throughout the week.
The Pac-12 Conference has scheduled eight Friday games during the regular season in an effort to provide some schedule flexibility. The league still has the majority of games (28) on Saturday, but Friday nights could be huge for sportsbooks in Colorado.
The Mountain West Conference is taking this a step further, scheduling games on Thursday, Fridays, and Saturdays each week. The Mountain West has scheduled eight games on both Thursday and Friday and 33 games on Saturday.
With games spread out throughout the week, it will mean that more attention is paid to those games on each day. Bettors, especially when betting on football, are always looking for an opportunity to make a wager each day.
Relevant news