Betting Limits Removed in Colorado
Categories:
News
|
Published by:
Tyler Jackson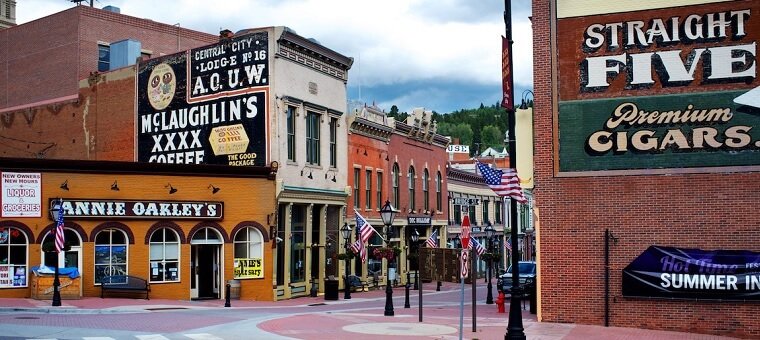 Another year, another important vote for the gambling industry in the state of Colorado.
This time voters were looking to remove betting limits at the state casinos, and it was an overwhelming vote of approval this time around.
Last November, voters in Colorado were asked about CO legalizing sports betting, and that referendum narrowly passed. Less than 51 percent of all voters approved legalizing sports betting, but it was enough to launch the industry.
As the gambling industry in Colorado has continued to grow, casinos were hoping to remove the gambling limits that are currently in place. Lawmakers in Colorado agreed, and the ultimate decision was left up to the voters earlier this week.

Prior to the election on Tuesday night, there was a betting limit of $100 set on all table games. Amendment 77 was on the table, and it would allow the three gaming towns of Black Hawk, Central City Casinos, and Cripple Creek to create their own betting limits.
After the Amendment was approved by voters, it will now be up to the residents of each town to set new gaming limits. It's unclear just how high these limits will go, but it could match some limits that are set in other states.
Shares of both Century Casino and Full House Resorts were up on Wednesday as investors expect huge growth for both properties. Local lawmakers will set new betting limits in early 2021, and the new law will go into effect shortly after a vote.
Small Casinos Set to Benefit
Most states are looking to take care of the biggest casino companies, but this new law will help out even the smallest casinos in Colorado. Table games are extremely popular, but casinos have struggled to attract business due to the low gambling limits.
Table games represented just 13 percent of the gross gaming revenue in 2019, and the betting limit was the biggest reason why. Smaller casinos needed this limit to be removed to satisfy the playing needs of their biggest customers.
The town of Cripple Creek reported that table games accounted for just eight percent of gross gaming revenue, while the national average is close to 25 percent. Players were still playing table games in Cripple Creek, but they weren't allowed to bet as much as they wanted.
Financial and industry experts believe that an increase in gaming limits could account for almost $2 million in additional revenue for casinos in Colorado. A portion of that money will also be pumped back into the state, which ultimately sold voters on the referendum.
The sports betting industry in Colorado is also off to a fast start, bringing in more than $200 in sports betting handle in September. Not all of the casinos are back open for business yet in the state, which has limited both the sports betting and casino industry.
Century Casinos was one of the biggest winners on election night, and it could help transform the gambling industry at that location. Other casinos in the state will benefit from a lift of betting limits, but Century could become a major player now that these are lifted.
Check back for more legal Colorado sports betting news, free bet offers, and CO sportsbooks updates.


Relevant news