Buffaloes embarrassed by Minnesota in 30-0 loss
Categories:
News
|
Published by:
Tyler Jackson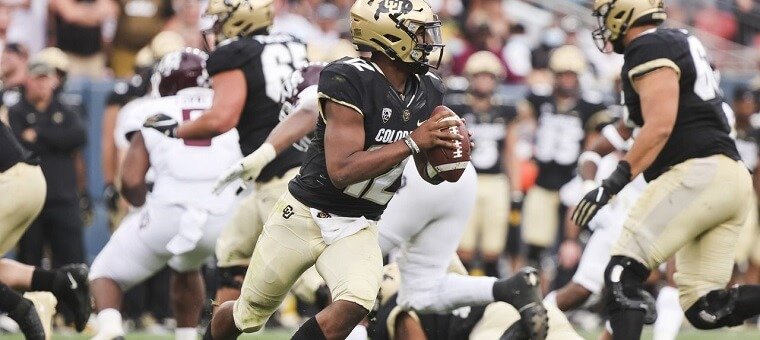 The Colorado Buffaloes nearly pulled off a stunning upset of Texas A&M a week ago, and it appeared as if this team was ready to contend in the Pac-12 Conference this season.
One week later, and it looks as if Colorado might be fighting hard just to reach a bowl game.
The Buffaloes suffered a 30-0 loss to Minnesota on Saturday at home, and the game actually wasn't even as close as the final score would indicate. Minnesota dominated in every phase of the game, and the Buffaloes were unable to get anything going on offense at all.

The Golden Gophers took a 13-0 lead into the locker room at halftime, but Colorado was expected to make some adjustments to get back into the game. It was deja vu in the second half as the Minnesota defense just continued to come up with big plays to stymie the Colorado attack.
Colorado was able to completely shut down a Texas A&M offense last weekend, but that wasn't the case in this one. Minnesota racked up 277 rushing yards in the win, and that allowed the Golden Gophers to sustain long drives and wear down the defense.
On the offensive side of the ball, it was turnovers and mistakes that kept Colorado from putting any points on the board. The Buffaloes had just 63 yards of total offense in the loss, and they actually had -19 rushing yards.
This type of result would be expected if Minnesota was a dominant Big Ten Conference team, but they are expected to finish in the middle of the pack in that conference. Colorado was able to get just six first downs all day, and there was hardly anything for the home crowd to cheer about.
Things won't get any easier for the Buffaloes next weekend as they travel to Tempe, Arizona, for a matchup with the Sun Devils. What started off as a promising start to the season could result in a 1-3 record unless the Buffaloes are able to make some quick adjustments.
Colorado State Pulls Off Stunner
While Colorado was unable to get anything going in Week 3, this turned out to be the best week of the season for the Colorado State Rams. The Rams lost each of the first two games this season, and they traveled to Toledo, Ohio, for a matchup this weekend.
Toledo went into Notre Dame Stadium last weekend and nearly upset the Fighting Irish, and the Rams were big underdogs in this game. Colorado State put together a near-flawless performance to leave Ohio with a 22-6 win.
There wasn't much offense in this game as a punt return was the only touchdown that was scored. Cayden Camper had five field goals made for Colorado State on Saturday, and the defense of the Rams took care of the rest.
Toledo was a 14.5-point favorite over Colorado State in this matchup, and there weren't many that thought the Rams would even be able to keep it that close. With this win, the Rams will now have some momentum heading into Mountain West Conference action.
Why not check back for more Colorado sports betting news, free bet offers, and CO sportsbooks updates.

Relevant news