Which is the Biggest Casino in Colorado?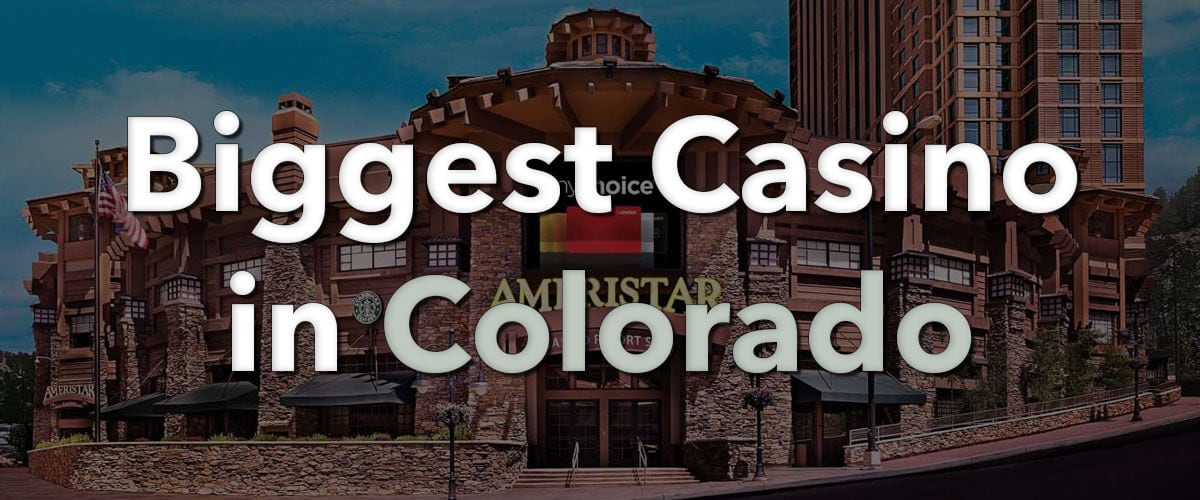 When we think of gambling meccas in the US – the state of Colorado is not a frontrunner. Things are beginning to shift in Colorado Gambling, though. With almost 40 Colorado casinos now operational statewide, there is lots of choice for players looking to spend leisure time at the tables or slot machines.
The Colorado casinos might not be as vast as those in Las Vegas, but they still offer premium playing experiences on a grand scale. All of the same games and services are provided, and the settings players play in are equally magnificent.
The Colorado Limited Gaming Control Commission has the final say over the awarding of gaming licenses in Colorado. Currently, licenses can be granted to providers of Sports Betting, Fantasy Sports, and bricks and mortar casino services – online casinos are still not licensable in this state. Players can also play online sweepstakes casino games legally from the state.
Number 1 in Colorado: Ameristar's Black Hawk Casino
For those seeking out the biggest and best of Colorado Casinos, Ameristar's Black Hawk Casino is key, it's as close to a Las Vegas style resort as Colorado offers.
This casino is part of a magnificent resort of 100,000 sq ft providing 563 guest rooms. The casino floor occupies two stories and is jam-packed with gaming opportunities. The décor is stunning: gorgeous natural stone, slate and wooden accents abound, and guests will find the environment luxurious.
A dedicated poker room housing 11 tables offering a variety of games and table limits is at your disposal 24/7. Poker play at this venue comes with some great rewards, too, including the popular mycash system.
If table games are more your thing, then Ameristar's Casino Black Hawk has you covered. With 40 plus gaming tables, you will find your favorite among their offerings: blackjack, craps, roulette, three card poker, Mississippi stud poker, ultimate Texas hold 'em poker, and more. It showcases the best side of all Colorado casinos.

When it comes to slots, Ameristar has spoiled its patrons; almost 1000 state-of-the-art slot machines await in the slots arcade. From classic reels to video slots, there is something for everyone. Whether you are comfortable playing low stakes of 1¢ or super high stakes of $100 – there's an option you'll love. You can check out the loosest slots in Black Hawk here to get started.
Other Top Casinos in Colorado
Luckily for fans of gambling, copious numbers of legal and high-quality Indian casinos are available in Colorado. Here are some of the most premium brands.
#1 Monarch Casino Resort Spa, Black Hawk
Monarch Casino Hotel Resort Spa is the newest gambling provider in Black Hawk, Colorado. They have been operational since November 2020, so the facilities are still sparklingly fresh. This is in the running for second largest casino in Colorado.
Guests are accommodated in 516 superior-quality rooms and suites when not enjoying the casino's dedicated poker room, slot machines arcade, and premier table games.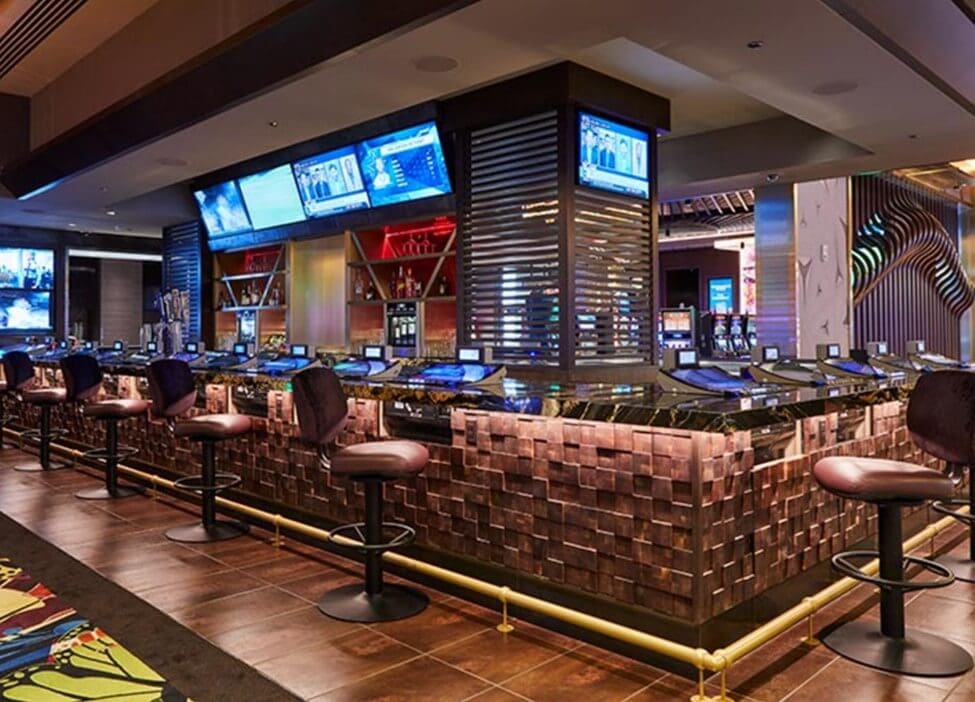 #2 Sky Ute Casino, Ignacio
Sky Ute Casino is beautiful inside and out. With a breathtakingly modern exterior and luxurious interior design, it offers players the perfect environment to relax and enjoy their gaming time. Complimentary refreshments are provided to customers on the gaming floor 24/7.
Hundreds of slot machines can be enjoyed at Sky Ute Casino, alongside table games, including blackjack, craps, roulette, and 3-card poker. This venue even has a dedicated 200-seater bingo hall. Online sportsbook facilities are also offered here for sports betting fans.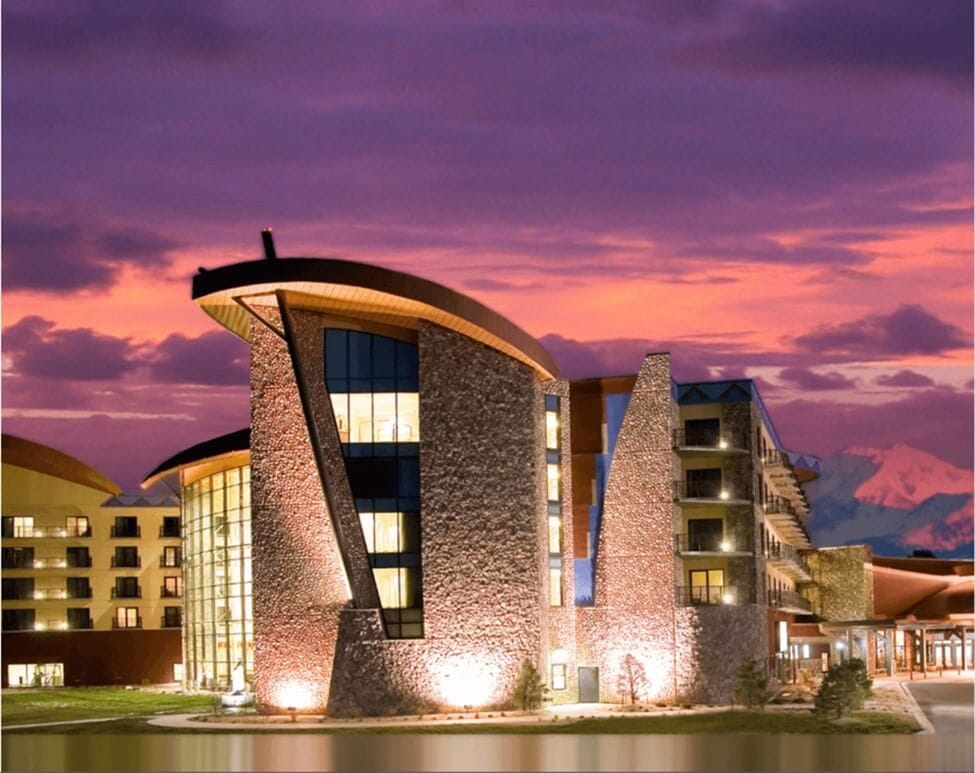 #3 Bally's Black Hawk Casino, Black Hawk
Bally's is a name synonymous with quality gambling provision, and Bally's Black Hawk Casino conforms to type. This venue is also famed for its spectacular dining options, so players are well-catered for in every respect.
Bally's treats its patrons to first-class poker games provision. Players of table games will find all their favorites, blackjack, craps and roulette, on offer. The dealers are friendly and knowledgeable, and the atmosphere tingles with excitement. Slot machines fans will be thrilled with the 600-plus from industry-leading providers. A wide range of bet thresholds is accommodated. Is this the largest casino in Colorado? No – but it's still one of the best casinos in Black Hawk!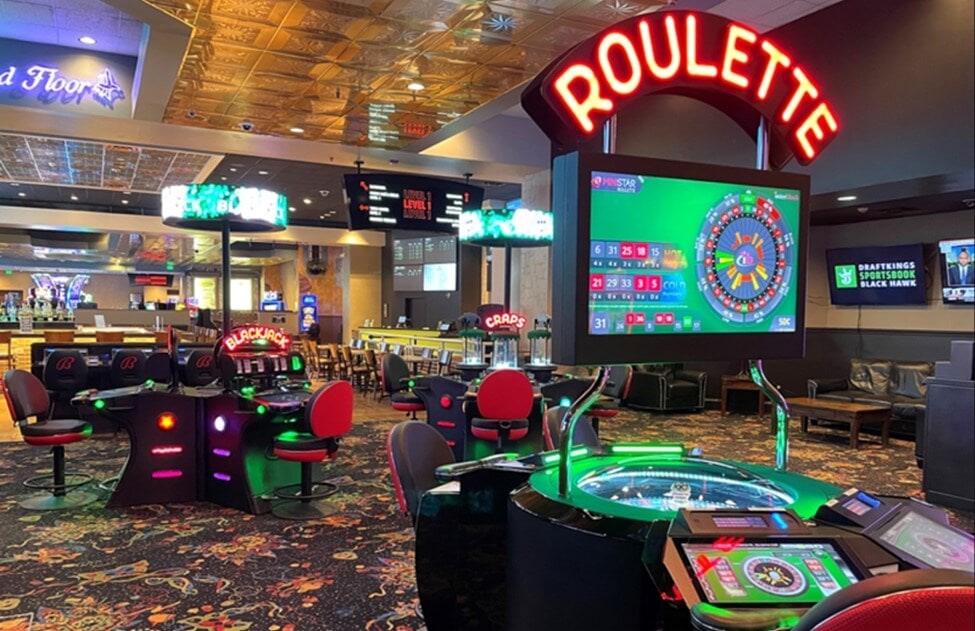 #4 Century Casino, Central City
Century Casino is an old-school style brick-and-mortar casino that places all its emphasis on cultivating a great playing experience. The staff provide superior service, which is why Century Casino has been voted Denver's Best Casino multiple times.
With many exciting table games, video poker machines and slot machines to choose from, Century Casino caters to all tastes. Their players' club – the Winners' Zone – is really popular and offers access to some great rewards and benefits.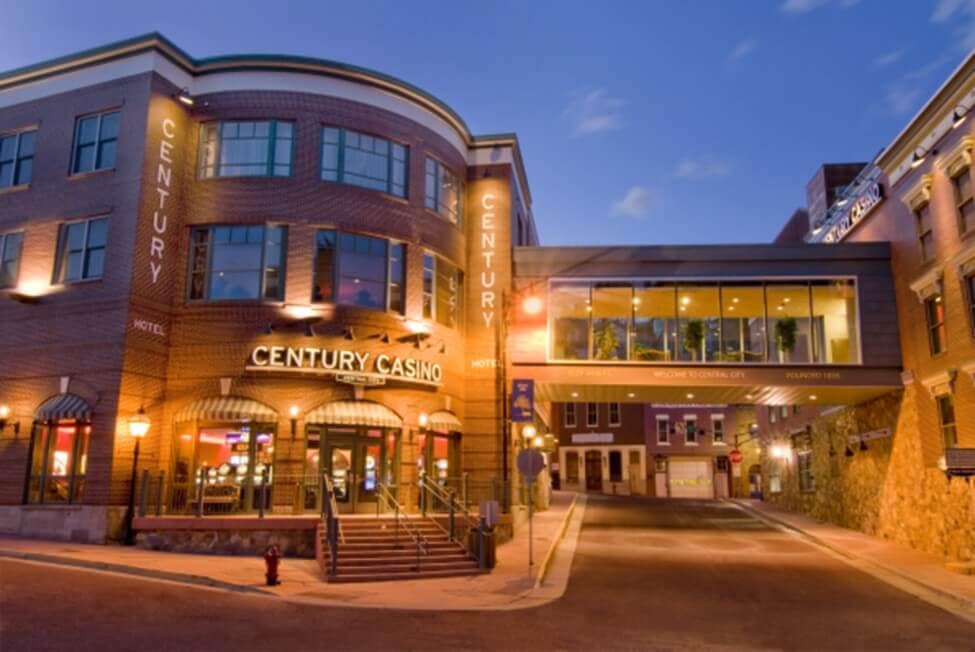 #5 Horseshoe Casino, Black Hawk
Horseshoe Casino is housed in a striking, towered building offering 400 guest rooms and diverse dining options. Recently refurbished to a high standard, guests will enjoy every modern convenience during their stay. This contests for the third largest casino floor in Colorado.
Gambling lovers can make the most of the 42, 400 sq. ft of floor space that is home to over 900 slot machines and 27 gaming tables. A sportsbook option is also on offer if you love sports betting. Video poker machines can also be enjoyed.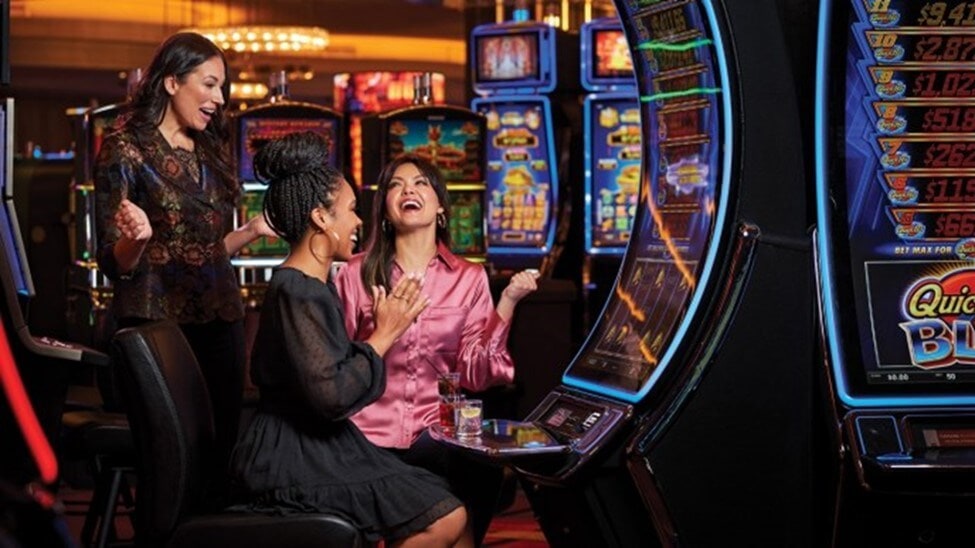 Is Online Casino Gambling Possible in Colorado?
Currently, playing at online casinos in Colorado is illegal. There has yet to be any planned legislation to overturn this position. Other US states are moving slowly towards allowing the regulation and legalization of online casino gambling, so eventually, Colorado may do the same, but this could take some time.
Luckily, sweepstakes gambling sites provide an excellent legal alternative to online casino gambling and allow access to similar services, including slots, blackjack, roulette, and video poker. Players can play in free mode or opt to play with monetized sweeps coins if they choose.
FAQ's
Which is the best casino in Colorado?
The best Colorado casino is the one that provides the most incredible variety of games coupled with the best customer experience: Ameristar Black Hawk Casino. This casino and resort offer something for everyone, including slot machines and video poker machines.
Which is the biggest casino in Denver Colorado?
The biggest casino in Denver, Colorado, is the popular Ameristar Black Hawk Casino which has dedicated a total space of 57,000 sq ft to gaming. The resort itself occupies 100,000 sq ft.