Pro Football Hall of Fame to Induct 28 new members this weekend
Categories:
News
|
Published by:
Tyler Jackson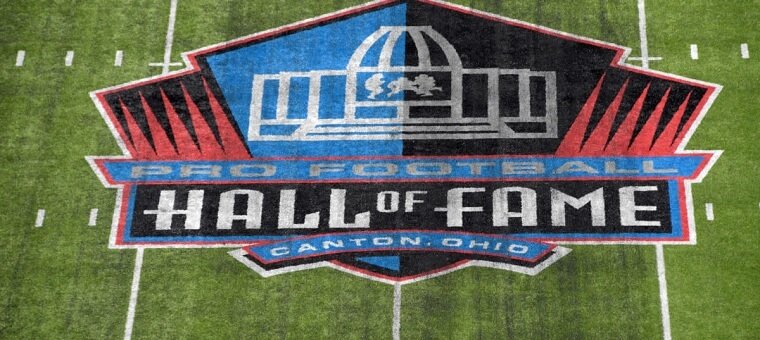 It is induction weekend for the Pro Football Hall of Fame, and the Denver Broncos will be well represented this week.
There will actually be two separate classes getting inducted in Canton, Ohio, after COVID-19 wiped out last year's ceremony.
There are 20 players being inducted on Saturday, and then another eight will join the Hall of Fame on Sunday. The Broncos have had some tremendous players in the history of the franchise, but having three former players honored is unique.
Steve Atwater will be inducted on Saturday night as a Modern Era selection. Peyton Manning and John Lynch will be honored on Sunday as both players were Modern-Era selections.
All three of these players have previously been inducted into the Broncos "Ring of Honor," and were great performers in a Broncos uniform.

Atwater Could Hit
Steve Atwater played with the Broncos from 1989-1998 and was one of the best safeties in the league during that time. Atwater was a key member of a defense that helped the Broncos win a pair of Super Bowl championships, and he was known as a big hitter.
Atwater's style of play likely wouldn't be legal in today's NFL, but he was feared by wide receivers throughout the league when he was in his prime. The size and strength of Atwater is what allowed him to deliver the big hits, but he was also extremely mobile.
During his career, Atwater was named to the Pro Bowl eight times and was selected as an All-Pro twice. He delivered one of the most memorable hits in the history of the Broncos during a Monday Night Football Game against the Kansas City Chiefs.
Manning Leads 2021 Class
Peyton Manning is obviously most remembered for his long career with the Indianapolis Colts, but the veteran quarterback delivered in Denver as well. Manning led the Broncos to a victory in Super Bowl 50 and retired following that victory.
The first 14 seasons of his career were spent in Indianapolis, but he gave the Broncos everything that they needed in the final four. During his career, his teams made the playoffs 15 times out of 18 tries.
The list of accomplishments for Manning is extremely long, including winning the NFL MVP Award five times. Manning also won the Super Bowl with the Colts, and he was named Super Bowl MVP in that game.
Lynch Ended With Broncos
John Lynch spent just four seasons with the Broncos but was named to the Pro Bowl in each of those years. He is most known for his work with the Tampa Bay Buccaneers, and he was one of the best defensive players of his era.
Lynch was a safety that always seemed to be in the right place, especially late in the game. Opponents continued to throw the ball away from him, but he found a way to impact games in a number of ways.
For his career, Lynch was named to the Pro Bowl nine times and was also a First-Team All-Pro twice at the safety position. Lynch now spends his time as the General Manager of the San Francisco 49ers.
Why not check back for more Colorado sports betting news, free bet offers, and CO sportsbooks updates.

Relevant news